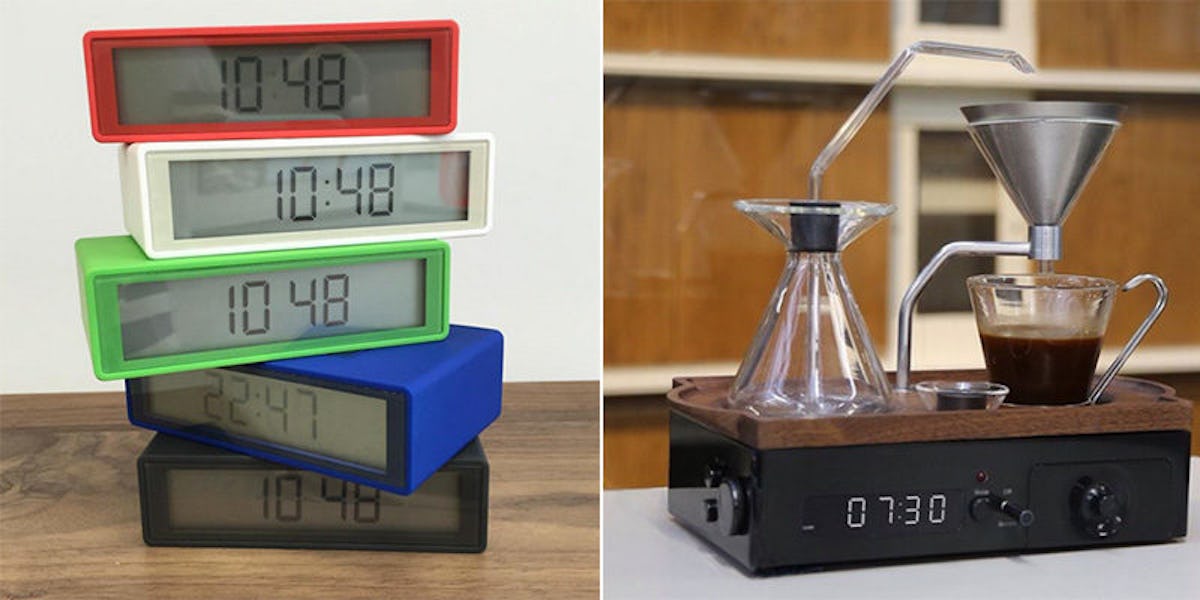 10 Alarm Clocks That Will Make Sure You Get Up For Your Morning Workout
When it comes to getting up in the morning, there tend to be two types of people in this world.
On one hand, there are those weird morning people who can't wait to start their days and eagerly jump out of their beds five minutes before their alarms.
On the other hand, there are the people who love sleep and need some serious motivation to drag their butts out of bed after hitting their snooze buttons for the 17th time, of course!
Unfortunately, I tend to be the latter of the two, and I think it's safe to say waking up might just be my least favorite activity of all time.
Yep, there are some early mornings where I lie in bed and sleepily stare at the ceiling as I contemplate whether I would like to go back to sleep for another hour or keep my job.
Usually, employment wins out in the end, but there have been some days where I seriously learned toward staying in bed.
If you happen to have this problem, you probably know owning a good alarm clock is key. But, did you know there are all sorts of innovative alarm clocks out there that will actually force you to skip the snooze button and get out of bed?
Take a look at the pictures below to see some alarm clocks that will make your mornings brighter.
Stop forgetting to set your alarm at night with the Lexon Flip Alarm Clock, which allows you to set your alarm by simply flipping the clock over.
Force yourself to get out of bed with the Ruggie, an alarm clock that only turns off when you step on it...
Stop hitting snooze with Tocky, a clock that plays music as it rolls away...
The Nixie Ramos Alarm Clock, which gets you out of bed by shutting off only after you type in the day's date on a companion keyboard...
...or the FTech Tools Flying Alarm Clock, which propels the button needed to turn off the clock into the air.
Rise and shine with a Sunrise Wake Up Light Alarm Clock that gradually illuminates, waking you up naturally...
...or find some extra motivation with the SNŪZNLŪZ, a WiFi-enabled alarm clock that donates money from your bank account to a pre-determined charity for every minute you stay in bed after your alarm goes off.
Wake up and smell the coffee with the The Barisieur alarm clock, which goes off while brewing you a cup of Joe...
...or if tea is your morning drink of choice, use the Swan Teasmade alarm clock to wake up and get your caffeine fix.