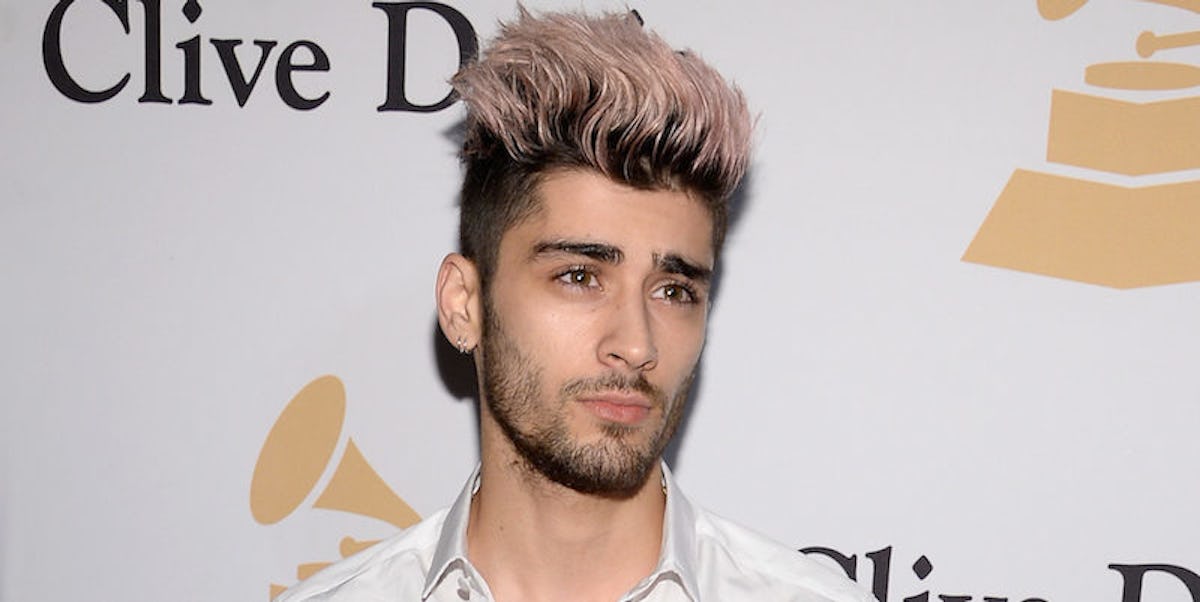 Zayn Just Released The Track List For His 'Mind Of Mine' Album
Getty Images
One Direction fans have been eagerly awaiting the release of Zayn Malik's new album, Mind of Mine.
The 23-year-old singer has shocked fans with his new music ever since he left the band back in March 2015.
Late January, Zayn released "PILLOWTALK" along with a music video starring girlfriend Gigi Hadid. It was very... intimate, to say the least.
Zayn also just released the full track list for the upcoming album.
Mind of Mine is scheduled to be released on March 25, 2016, one year to the day since he left 1D.
If you can't read the font, the full list of songs includes:
"Mind of Mindd" (intro) "PILLOWTALK" "It's You" "BeFour" "She" "Drunk" "Intermission: Flower" "Rear View" "Wrong" feat. Kehlani "Fool For You" "Borderz" "Truth" "Lucozade" "Tio" "Blue" "Bright" "Like I Would" "She Don't Love Me"
We're eager to see what these songs mean, and if there are any obvious references to his former boy band (cough "BeFour" cough).