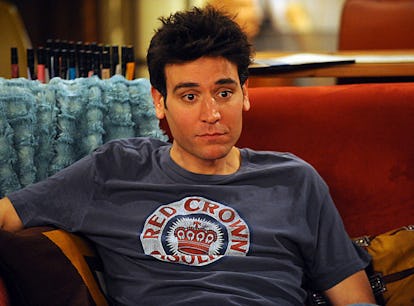 Josh Radnor Hinted Ted Mosby May Appear In HIMYF
He and Hilary Duff have discussed it...
CBS
How I Met Your Father may be preparing for one mother of a cameo. Hulu's sequel series to How I Met Your Mother has made a ton of references to the original sitcom, from important set pieces to returning characters. And after the Season 1 finale surprised fans by bringing back a HIMYM main character, there's an expectation that Season 2 could follow suit with another MacLaren's regular. So, will Ted Mosby make his return in How I Met Your Mother Season 2? Josh Radnor revealed that the cameo isn't such a far-fetched idea.
There's been a lot of speculation about which HIMYM stars may pop up in How I Met Your Father, especially after Cobie Smulders reprised her role as Robin Scherbatsky in the sequel series' Season 1 finale. While Neil Patrick Harris has voiced his trepidations about reviving Barney Stinson in this day and age, Josh Radnor has said he's open to bringing Ted Mosby into the HIMYF world.
"[Hilary Duff] has said publicly, she'd love to have me on, so I wouldn't turn down an invitation," Radnor confessed in a Jan. 3 interview with Newsweek. He revealed he's been in contact with Duff about their similar roles: "I had a really sweet email exchange with Hilary Duff. We kind of went back and forth about being the 'I' on How I Met Your dot dot dot."
If Ted does return in Season 2, it could mirror Robin's cameo in the Season 1 finale, in which the established newscaster gave Sophie some much-needed relationship advice that led her back to Jesse. Like Robin, Ted has also been through dating hell and has picked up some valuable life lessons he could pass on to Sophie or Jesse.
Don't expect to see Ted and Robin get together as a couple in the new show, though. Unfortunately, the timeline just doesn't add up for that. The HIMYM finale revealed that the two soulmates didn't finally realize their love for each other until the year 2030, eight years after the events in How I Met Your Father. That's why Robin was single when she chatted with Sophie, and Ted would still be married to Tracy in 2022.
Tune in to see if any familiar faces show up when Season 2 of How I Met Your Father premieres on Jan. 24 on Hulu.