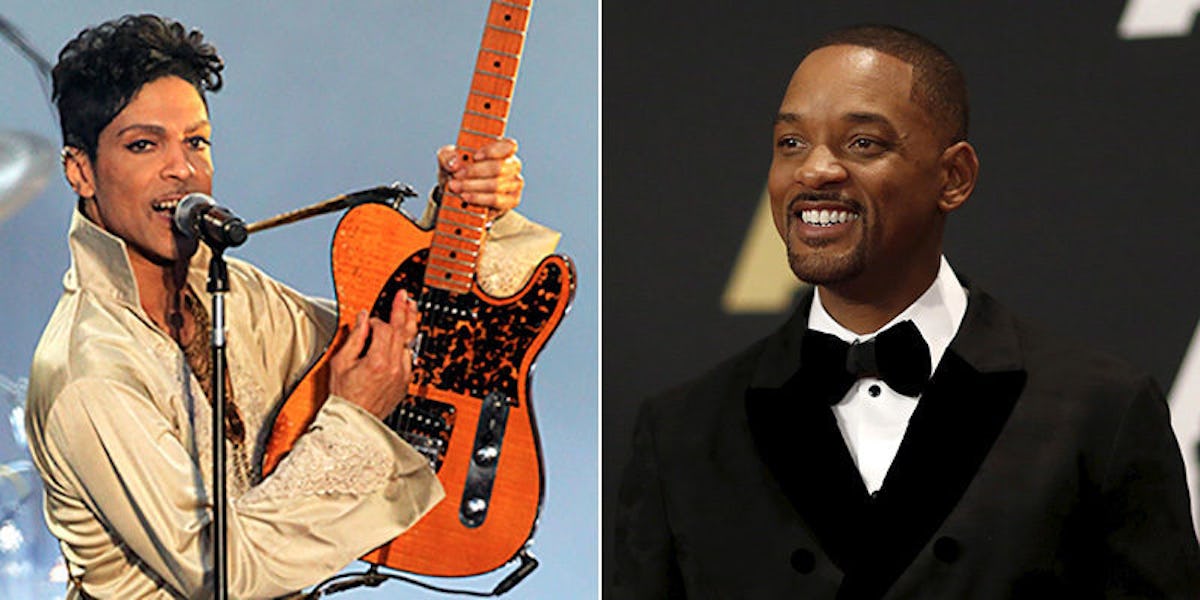 Will Smith Might Be The Last Person Prince Talked To Before He Died
Olivia Harris/Mario Anzuoni
As more and more details surrounding the last hours of Prince's life begin to circulate, it appears his last conversation could have been with Will Smith.
Before Prince was found unresponsive at his Minnesota estate on Thursday morning, the music legend went home alone on Wednesday night, according to Daily Mail.
In a Facebook post, Will Smith expressed his sadness at the death of his friend, while stating he had just spoken to the musician on Wednesday.
Though it's unclear at what time of the night Smith had spoken to Prince, it appears the exchange could have been the deceased singer's last conversation before his untimely death.
As for the cause of the 57-year-old's death, an autopsy was completed on Friday, but the findings have yet to be released.
Citations: The lonely last hours of the Purple One: Prince, 57, died in his Minnesota estate elevator after speaking to Will Smith - as it's revealed responders were carrying but did NOT use drug antidote Narcan on singer (Daily Mail), Will Smith remembers speaking to Prince the night before his death (Entertainment Weekly)