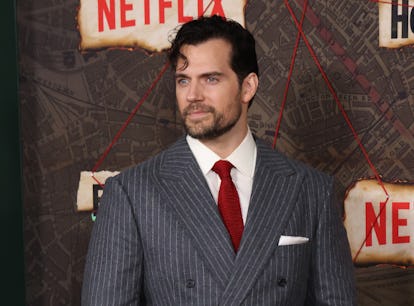 4 Theories About Henry Cavill's Unexpected The Witcher Departure
Fans are speculating wildly.
Taylor Hill/FilmMagic/Getty Images
It seemed like an April Fool's story that Henry Cavill was exiting one of Netflix's biggest franchises, The Witcher. However, the announcement came in October, and it was no joke. Cavill has left the franchise he was central to the success of; Netflix had recast the titular role with Liam Hemsworth. Of course, fans immediately began theorizing why Cavill is leaving The Witcher.
Cavill's announcement seemed to be aimed at letting fans down easy, with support for Hemsworth as the new Geralt arriving in Season 4: "My journey as Geralt of Rivia has been filled with both monsters and adventures, and alas, I will be laying down my medallion and my swords for Season 4," Cavill said. "In my stead, the fantastic Mr. Liam Hemsworth will be taking up the mantle of the White Wolf."
Cavill compared his exit to other recastings of major roles by younger actors when the originals age out. "As with the greatest of literary characters, I pass the torch with reverence for the time spent embodying Geralt and enthusiasm to see Liam's take on this most fascinating and nuanced of men."
Netflix's habit of filming its series way ahead of its premiere dates has once again proved savvy. Principal photography for The Witcher Season 3 is already finished, allowing fans one more season with Cavill as the show's star. But that, of course, only make the theories about why he's leaving in the first place all the more interesting. Here are the top ideas:
The Witcher Season 3 (which will star Cavill) is expected on Netflix in 2023. Cavill's next turn as Superman has not yet been announced, but DC Films is expected to release details by early 2023.