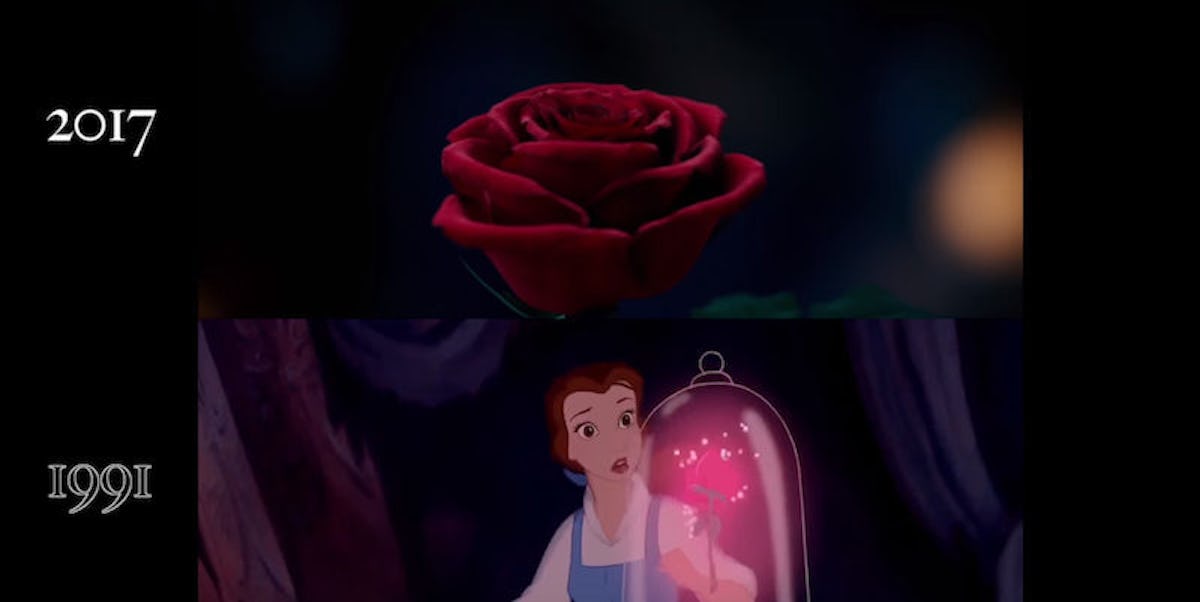 This Video Comparing The Two 'Beauty And The Beast' Trailers Will Give You Chills
YouTube
Just when you thought you couldn't get any more excited about the live-action version of "Beauty and the Beast," this video comes out comparing the latest trailer with its animated companion.
Posted by YouTube user studiorbit on Tuesday, the video is a vision of our dreams come true. Splicing the original 1991 trailer with the jaw-dropping new preview side by side, the resemblance is more than uncanny -- it's our favorite Disney movie come to life.
Beat for beat, the two match up almost perfectly, revealing how meticulously the filmmakers paid attention to detail -- in case you didn't put that together watching the newest trailer on its own.
Even though we already know the story by heart, we could watch this hybrid trailer over and over again. There's so much left to speculate about how this remake will visually retell this francophile, feminist, musical "tale as old as time."
Meanwhile, we'll be counting down the days until "Beauty and the Beast," the live-action remake, hits theaters nationwide on March 17, 2017.