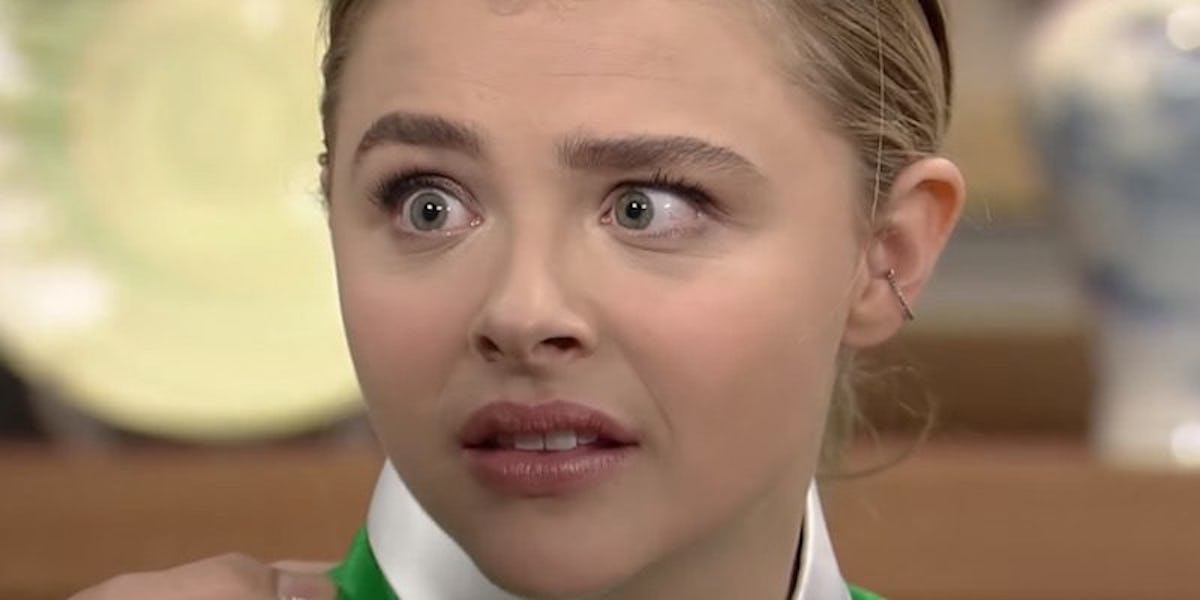 This Video Of Chloë Grace Moretz On Korean 'SNL' Is The Weirdest Thing Ever
Youtube
EVERYONE STOP WHAT YOU'RE DOING!
Korea apparently has its own version of "Saturday Night Live," and Chloë Grace Moretz apparently hosted it this past weekend. It was absolutely BANANAS.
I'm serious. I've never been more amused while also being absolutely confused in my entire life.
I have no idea what's happening in this video, but I loved every second of it.
Chloë is in some ornate robe, she flings kimchi at -- who I can only assume is -- the Korean version of Taran Killam and then something super unclear yet very dramatic happens.
Based on the audience reaction, this sketch freaking KILLED. Pure comedy.
The funniest part is I searched the Web, and nobody seems to know what's happening in this video. In fact, the closest thing to an explanation for this video that I came across is one comment on Jezebel's article. It read,
My husband (from Korea) is here to explain. The mother explains to the happy couple (Chloë is in Korean traditional wedding attire) that she's sorry she and her husband don't have a lot of money to help them start their lives together. The groom-to-be says no matter, we can start from the bottom (my husband says he describes a living situation similar to a shelter) because all that matters is that they are together and in love. (He then really winced at the guy getting a face full of kimchi.) Chloë then says she will destroy everything and leaves. Parents say this woman is unacceptable. Then she returns with a mole on her face. This is where my husband gets lost until I venture a guess that they are doing a parody of a Korean drama. He says, that makes sense. And he says Chloë's Korean is pretty good. Now, will someone get me out of the grays? You're welcome.
I need more Korean "SNL" in my life ASAP. That, or I just need Chloë Grace Moretz hosting random other non-American countries' versions of "SNL" where she has little-to-no idea what's going on.
Citations: Watching Chloe Grace Moretz Host the Korean Version of SNL Is Totally Surreal (Splitsider)