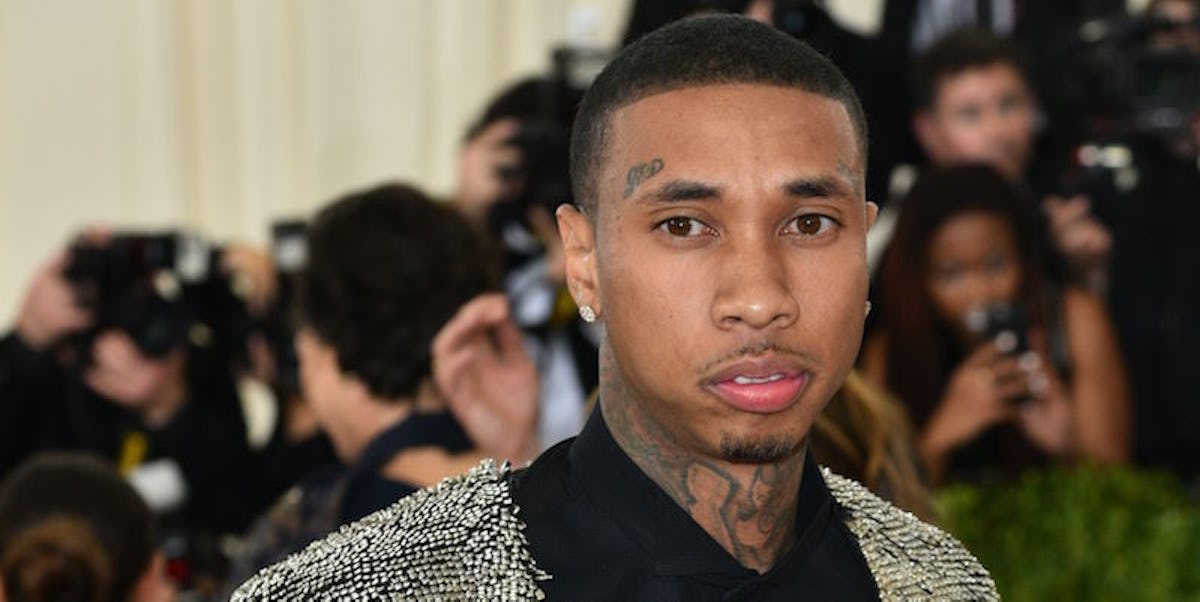 Tyga Reveals Whether Or Not He's Dating That Kylie Jenner Lookalike
REX/Shutterstock
Uhhhhhhhh, I'm absolutely LOVING this whole "Eat Pray Love" thing Tyga has going on.
It's been a few weeks since Kylie Jenner and Tyga called it quits -- a few long, sad, dark, loveless weeks since this pillar of commitment and the resiliency of love toppled over like the walls of Jericho.
With celebrity couples like this, it's always clear who the fame-alpha is, and for some reason, we always feel worse for that person. It's like we assume if you have higher name recognition in our brains, YOU'RE the harmed one in the duo.
I equate it to that rule where you always have to defend your friends in a breakup, even though WE ALL KNOW LINDSEY HAS BEEN BOINKING JONATHAN BEHIND CARL'S BACK. It's our job to defend Lindsey at all costs, even though she's clearly a garbage person (sorry, Linz).
Obviously, we were all quick to offer a shoulder to cry on for Kylie, but what about Tyga? Tyga is probably hurting just as much as Kylie, maybe even more now that he has to awkwardly attend random Jenner-Karadashian functions because of his child with Blac Chyna.
Thankfully, not that any of you cared, it seems as though he has moved on. But, how much has he moved on?
Like, new girlfriend moved on?
The lady in question is British model and Kylie Jenner doppelgänger, Demi Rose.
The similarities between Kylie and Demi are a little too much. It's like dating a mirror Kylie Jenner is standing in front of. It's like making out with a Kylie Jenner stunt double.
Is this weird? This feels weird, right?
Could this be? Could Tyga have replaced one Kylie Jenner with another Kylie Jenner?
As it turns out, no.
The mayor of Rack City addressed on Twitter he is still going through his post-relationship exploration faze that usually leads to signing up for cooking classes and tango-for-one workshops.
Good on you! Live life, Tyga! Go on that guilt-free Italian vacation you've been waiting to take! All the pasta you can eat! No judgement! You do you!