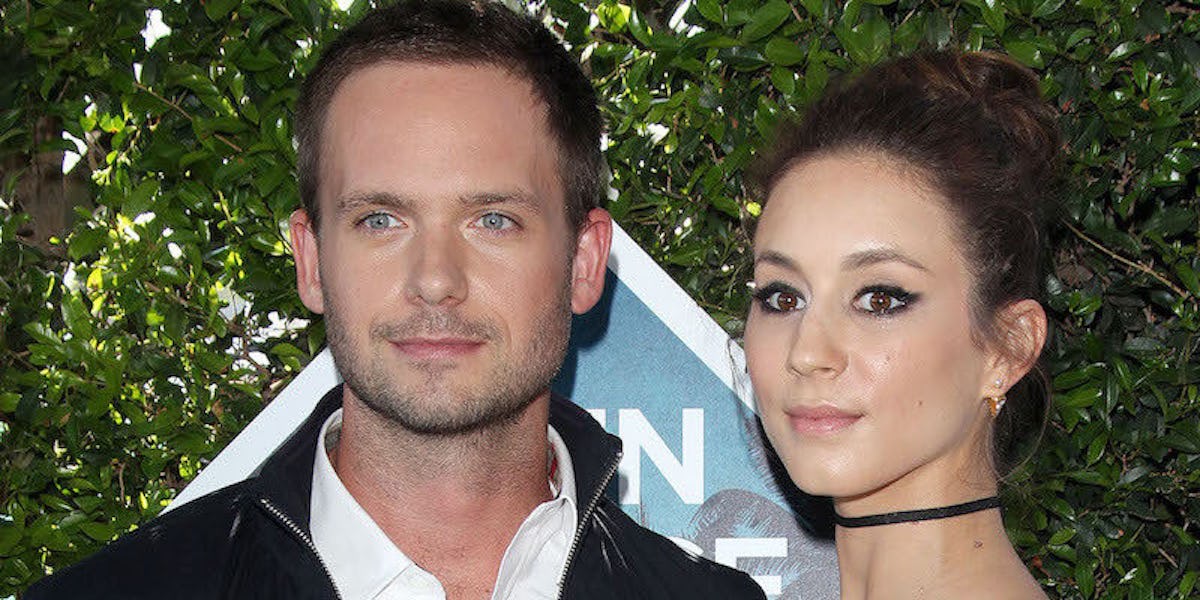 Spencer From 'Pretty Little Liars' Got Married IRL And The Pics Are Beautiful
REX/Shutterstock
It's official: Spencer Hastings (aka Troian Bellisario) is a married woman.
The 31-year-old "Pretty Little Liars" actress married 35-year-old Patrick J. Adams, of "Suits" fame, on Saturday. The two have been dating since 2009.
Troian and Patrick had a beautiful ceremony in southern California, the kind only the combined income of two successful television actors can buy.
The wedding celebration stretched over three days, had a camping theme and was dubbed "Fort Day."
Around 200 guests attended their wedding, including Chris Pine and Zachary Quinto from "Star Trek," Katie Lowes from "Scandal," Sarah Rafferty from "Suits."
Troian's "Pretty Little Liars" family, Ashley Benson and Keegan Allen were also in attendance, of course.
It looks like Shay Mitchell wasn't able to make it out for Troian's beach wedding, but she shared a heartfelt message to her co-star on her Instagram page to make up for it.
No word on where Lucy Hale was. Lucy, what up, girl?
It may or may not have made me tear up a little bit.
Shay wrote in the caption,
To my big sister T on her wedding day. I love that we were able to close one very important chapter of our lives together and I am devastated not to be there as you embark on your next one. As I sit here thinking about our friendship and journey I am reminded of how much I love, cherish and admire you. I know you and Patrick will have the most special day and I can't wait to celebrate you two as a married couple. Soak it all in and enjoy this moment...it's all yours babe.
Back in September, both Shay and Ashley helped Troian say goodbye to her single life with an epic bachelorette party in Europe.
Don't feel too much FOMO. I'm sure it was only the coolest bachelorette party that's ever existed.
Troian and Patrick originally met in 2009 when they were co-stars in the play "Equivocation."
Back in August, Patrick told Entertainment Tonight the couple was keeping their wedding plans a secret until after the big day.
He said,
We're going to make sure that everyone finds out about that long after it happens. That's kind of our game plan… but obviously we're both incredibly excited. Once it does, we'll make sure that the world knows.
Well, now that the secret is out, we finally get to look at the pictures from this thing!
It looks like a beautiful wedding, to the surprise of no one.
(Though, it does look like Troian faced some of the challenges of a long dress paired with an outdoor ceremony.)
Congratulations to Troian and Patrick!
May your life together be much more chill than Spencer's life ever was.
Citations: Patrick J. Adams and Troian Bellisario Marry at Camping-Themed Wedding in Southern California: Photos (Us Weekly)