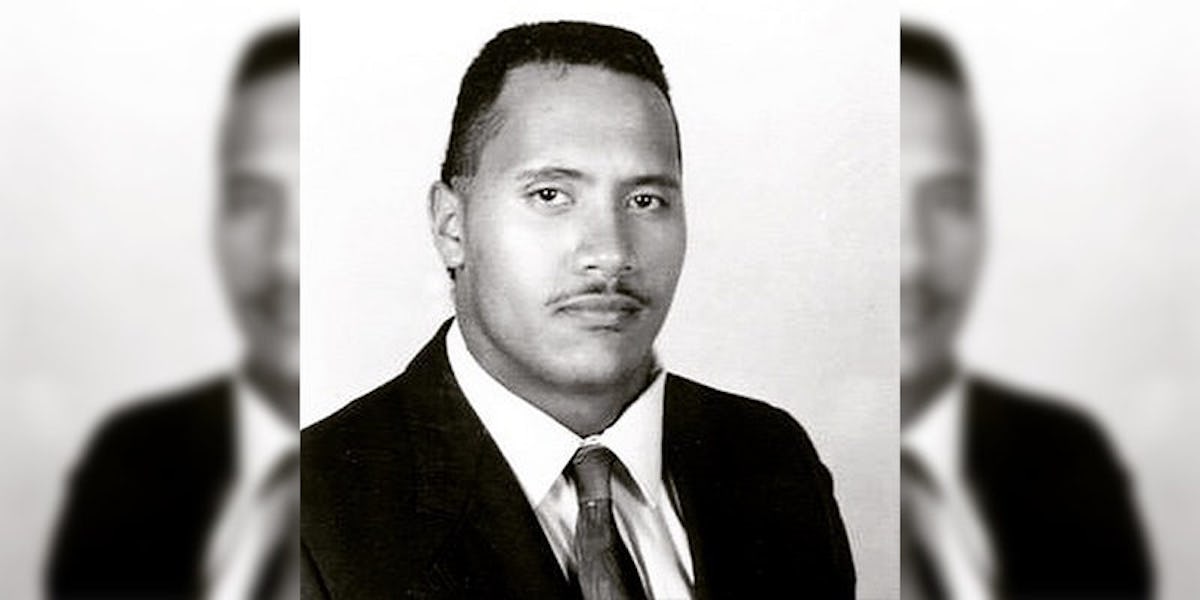 This #TBT Photo Proves Even The Rock Had A Really Awkward Phase In HS
Before The Rock was the People's Champion or the biggest action movie star in Hollywood, he used to be an awkward high school kid like the rest of us. Well, sort of.
DJ shared this awesome photo on Instagram today, describing his 16-year-old self as "a mutated, yet handsome SOB of a man child" rocking a "porn 'stache."
In the post, The Rock said,
#TBT By the time I was 16 yrs old, I had already enrolled in four high schools across the country due to being evicted and lil' trouble with the law.. McKinley HS (Honolulu, HI), Glenn Cliff HS (Nashville, TN), McGavock HS (Nashville, TN), Freedom HS (Bethlehem, PA). I was also 6'4 225lbs, rockin' a dead caterpillar on my lip (aka the porn 'stache) and all the kids in every high school thought I was an undercover cop cause I looked like a mutated, yet handsome SOB of a man child. Plus in Nashville I was already hangin' out in honey tonk dive bars on Music Row and hustlin' cars from crackheads. Yup, one of the many reasons why I'm a grateful man for the life I have today and also grateful I straight up kicked puberty's ass early in life. #GodBlessSamoanAndBlackGenetics #AndGodBlessOurTeenageYears #AndWTFWasIThinkingWithThisMustache
OK, so maybe The Rock wasn't as awkward as the rest of us, but it's good to know even he had a phase where he didn't know what the hell was going on.