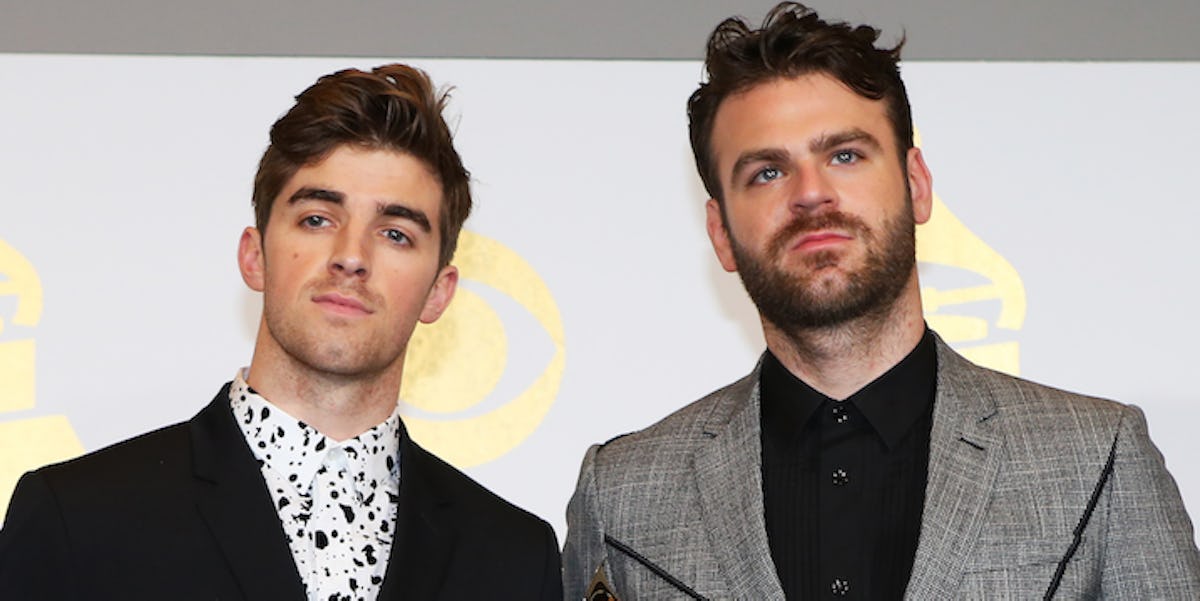 The Chainsmokers And Coldplay Dropped A Song And Twitter Thinks It's Lame AF
REUTERS
There is a new anthem for bromances everywhere.
It's called "Something Just Like This" by The Chainsmokers and Coldplay. If you've listened to The Chainsmokers' hit song "Closer" featuring Halsey, I just want you to know it is NOTHING like that.
The 4-minute track is from The Chainsmokers' forthcoming debut album titled Memories...Do Not Open. Apparently, Coldplay frontman Chris Martin is extremely excited about the new album.
He made that clear back in January.
While most fans of popular EDM duo are also excited about the upcoming album and the new single, there seem to be quite a few people who wish they never had to hear "Something Just Like This."
Or at least that's what the Twitter community is hinting at!
The Chainsmokers just released their latest song titled "Something Just Like This," featuring Coldplay.
For some reason, people aren't really digging it (mostly Coldplay fans).
Ah, "people"  -- they're tough to please.
Even fans of The Chainsmokers had something to say about it.
Forget "the recording academy," Twitter users might just be the harshest critics musicians could ever face.
I think I might know why some people aren't feeling The Chainsmokers/Coldplay collaboration...
Both groups just represent two different worlds!
Honestly, despite the fact Twitter is up in arms, the song isn't terrible and if you look around, you'll see that there are a ton of fans who can't get enough of the new single.
It's just... It's exactly what you'd expect a song by Coldplay and The Chainsmokers to sound like. You know, maybe that isn't such a bad thing. Plus, if you want to rage, just play "Don't Let Me Down" and kiss your worries goodbye.
When you're kicking back and watching the sunset after a long day, "Something Just Like This" will surely serve its purpose. Apparently, you can rage to it, too.
The Chainsmokers and Coldplay proved that when they performed the new track at the 2017 Brit Awards.
No matter how you feel about the new song, Alex Pall and Drew Taggart should be proud. As for the rest of us, let's just be happy it wasn't a Nickelback collab!
The Chainsmokers' new album Memories...Do Not Open drops on April 7.
Citations: The Chainsmokers and Coldplay release a boring song about being boring (Mashable)