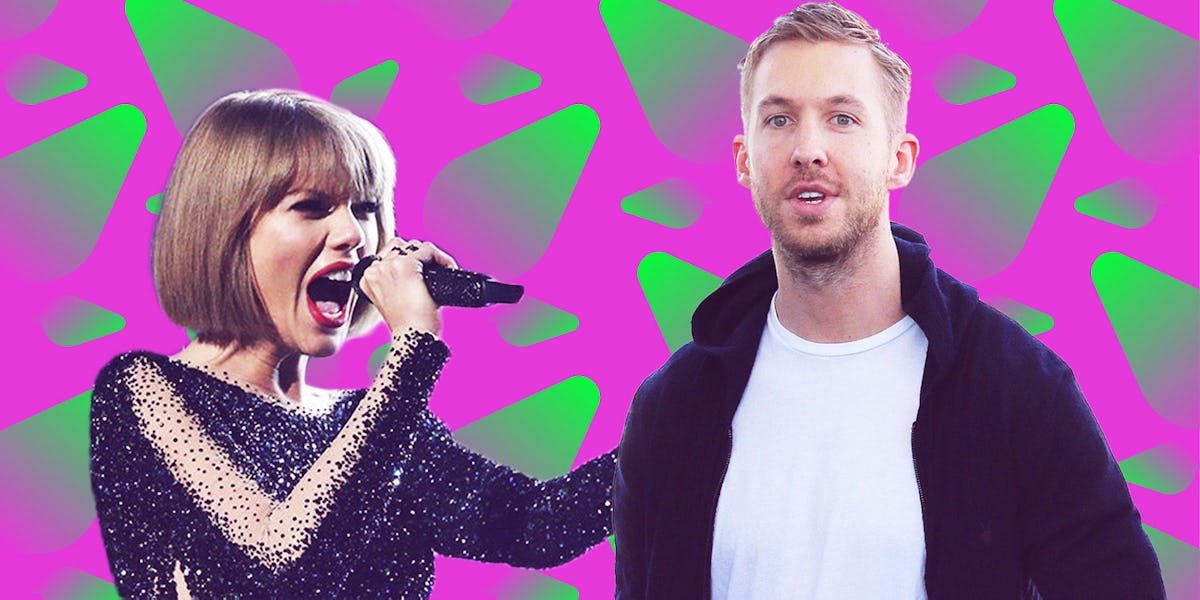 Taylor Swift May Have Hinted 2 Months Ago She Wrote Calvin Harris' Song
REX/Shutterstock
Follow the snakes and you'll find the truth.
This afternoon, Calvin Harris unleashed a brief yet effective Twitter rant condemning ex Taylor Swift, whose reps recently confirmed she penned the lyrics to Calvin and Rihanna's hit "This Is What You Came For."
Until now, the writing credits went to Nils Sjoberg, a pseudonym used by Tay Tay.
Following the rant, in which Calvin told Taylor "I know you're off tour and you need someone new to try and bury like Katy… but I'm not that guy," (OOF), the DJ/producer's fans are commenting on Tay's social media with endless snake emoji, a la the Beyhive's lemon emoji assaults post-Lemonade.
One Instagram post getting the special snake treatment is from seven weeks ago, but WHY?!??
A second look at the photo on Taylor's Insta suggests the pop star hinted at her involvement in "TIWYCF" nearly two months back.
Initially, this post could have been construed two different ways:
1. Taylor is thanking her fans for supporting her then-BF's single enough to push it to number six on the charts.
2. Taylor is thanking her fans for supporting her album enough to push it to number 3 on the charts.
The likelihood of the latter being the case is slim, as 1989 was released in October 2014, and Tay isn't one to wait a year and a half to thank her fans.
YOU THINK SWIFTMAS IS A FUCKING JOKE?
No. Taylor was clearly referencing "TIWYCF" but, at the time, it seemed as though she was doing so on Calvin's behalf.
Time, as usual, has made us wiser and Calvin supporters see the post for what it truly is.
Just to be clear, regardless of how Taylor's team chose to reveal her involvement, she did majorly contribute to creating a monster hit for Calvin and Rihanna.
Sure, yes, it's a little absurd two respected adults are fighting for credit over a song that, despite its success, features the following chorus:
You-ooh-ooh You-ooh-ooh You-ooh-ooh You-ooh-ooh
But ambitious women everywhere with sadboy exes may want to follow Tay Tay's lead. Take those snake emoji and turn them into another $170 million.