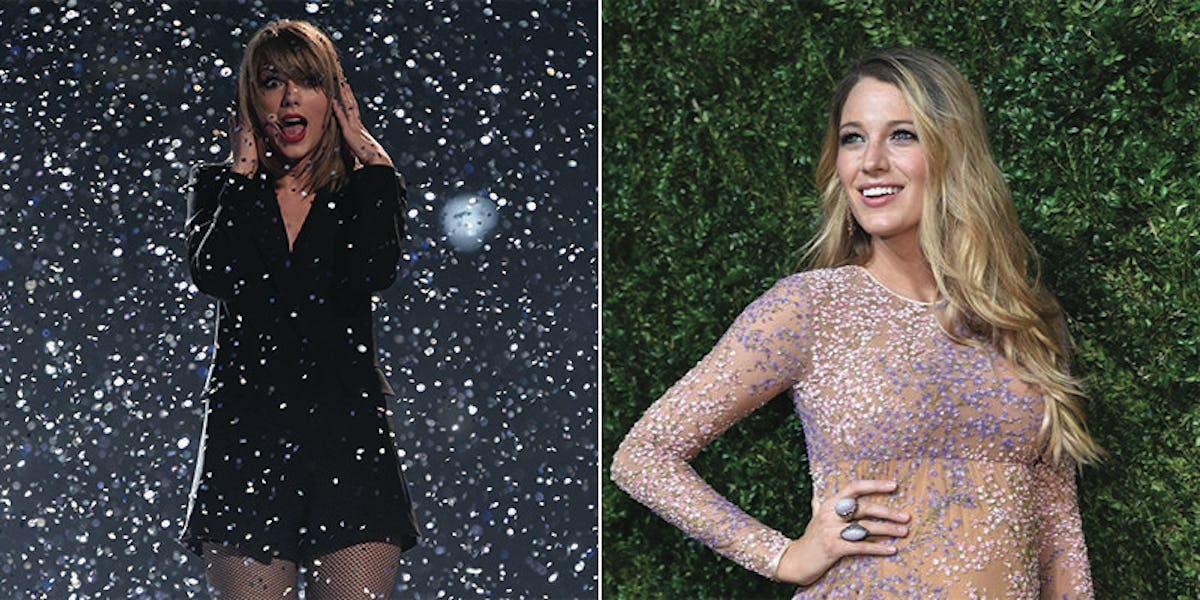 Blake Lively Made Taylor Swift The Most Perfect Birthday Present Ever (Photo)
Getty Images
Over the weekend, Taylor Swift celebrated her 26th birthday with a Christmas-themed bash. There were reindeer, Christmas trees and even Santa himself showed up. It looked magical AF.
Well, it looks like Christmas wasn't the only holiday celebrated for T Swift's birthday. Nope, Taylor's new BFF, Blake Lively, had other plans.
Blake killed the game by giving Taylor a birthday pie topped with replicas of Taylor's cats, Meredith and Olivia.
Forget Christmas, Blake wished Taylor a "Happy Thanksgiving Birthday."
Blake wins at birthday pies. @blakelively I honestly can't stop laughing rn
Blake and Taylor are now best friends, and we're all super jealous. They went on cute dates last week, and it was all too adorable to handle. They seriously are friendship goals.
This cake -- I mean, pie -- takes things to a new level, though. Like, where the f*ck did she get those cats?!?! Is this thing homemade? Does Blake bake?
Blake, my birthday is in a month and I'm putting you in charge. Thanks.