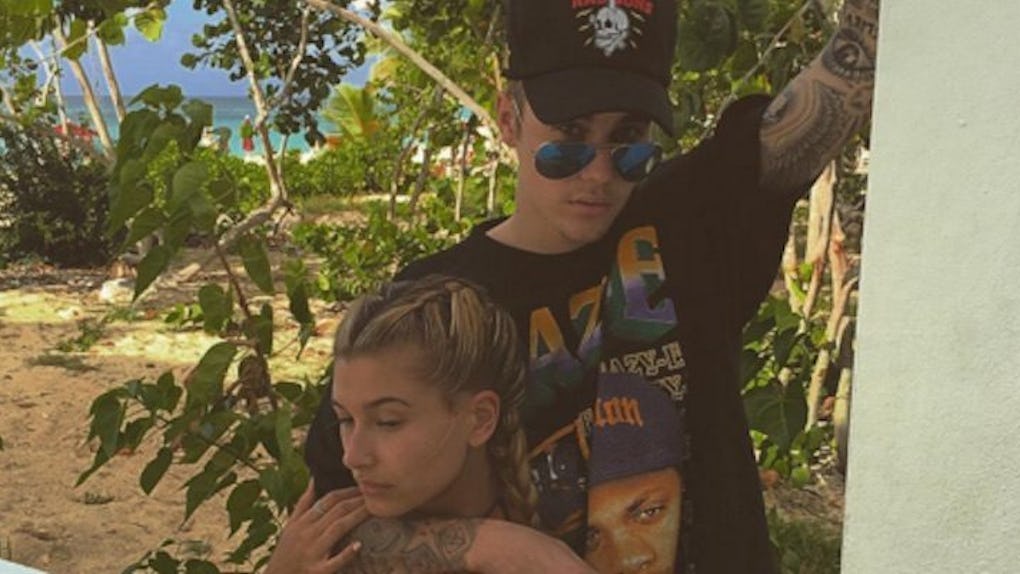 Instagram
Here's What Stephen Baldwin Thinks About Hailey Dating Justin Bieber
Good news, ladies: According to Stephen Baldwin, daughter Hailey and Justin Bieber are "just friends."
A reporter for TMZ caught up with the actor at LAX and asked him if he approves of Hailey's relationship with Bieber. After initially admitting he's cool with "the Biebs" dating his daughter, Baldwin backtracked and said:
There's no label on it… [they're] just friends.
'Scuse me if I'm wrong, but I'm pretty sure "just friends" is a label.
I'm also pretty sure this is complete BS — unless, of course, Daddy Baldwin is unaware of his daughter's relationship with Biebs (in which case, he's completely clueless).
Watch the clip below.
Citations: STEPHEN BALDWIN I WOULDNT SAY HAILEY AND JUSTIN ARE DATING (TMZ)