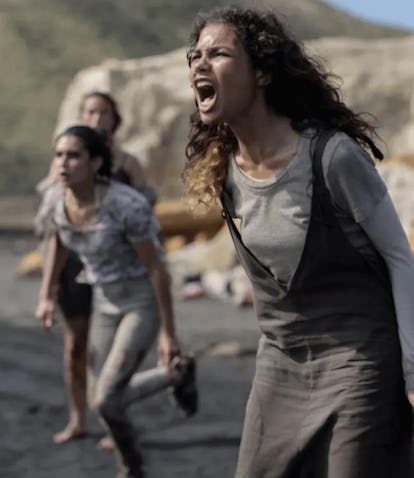 10 Shows Like The Wilds To Watch When You Need More Drama
Amazon Prime
There's not much more dramatic than being a teenage girl, and that's never more clear than when you watch The Wilds. The Prime Video series, now in its second season, tells the story of a group of teenage girls who get stranded on an island after their plane crashes on the way to a retreat. With all the drama of normal teenage highs and lows, along with the intensity of a survival adventure, the show is full of all kinds of tension. But with only two seasons of the show out right now, it's easy to speed through all the episodes. So, if you need another watch after you're caught up with The Wilds, here's a list of shows filled with (almost) as much angst.
There's much more to the story of The Wilds than just the plane crash and the girls' subsequent fight to survive. The Wilds also delves into flashbacks to their lives before the crash and the larger mystery of what's actually going on with the island. There's a whole lot to unpack on The Wilds, just like there's a whole lot to the other shows on this list — including twisty mysteries and suspenseful fights between friends. Read on for the 10 shows to watch after The Wilds that will definitely bring the drama.
Love this list? Create a Likewise account to save these recs to your own watchlist and follow Elite Daily for more. You'll always know exactly what to watch next.
Seasons 1 and 2 of The Wilds are streaming on Prime Video now.