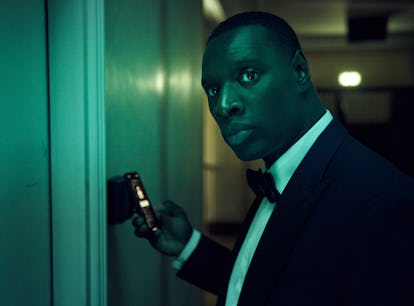 Already Finished Lupin Part 2? Here's What To Watch Next
Because you know you're craving more.
Emmanuel Guimier/Netflix
In January 2021, Lupin dropped on Netflix and received acclaim from critics and viewers alike. The show, based on the French fictional character Arsène Lupin, was heavily watched, even beating out Netflix hits like The Queen's Gambit and Bridgerton for most streams in its first month. After a six-month hiatus, Netflix released Lupin Part 2 in June, but with each part consisting of only five episodes, it's easy to stream the entire show in one day. Luckily for fans of the French drama, there are 12 other shows similar to Lupin they can watch next.
Lupin follows Assane Diop, a thief who makes it his goal to avenge his father's death through various schemes, including a daring museum heist. The show also revolves around Assane's attempt to mend his broken family as he co-parents his teenage son with his ex-wife. Further, the series includes pointed critiques of race and class relations, making it a compelling watch all around.
Although some of the shows on this list may not have *all* the trimmings of Lupin, they each revolve around central mysteries that have tons of twists and turns. From crime dramas to post-apocalyptic worlds, these shows will satisfy your urge to go down another rabbit hole.