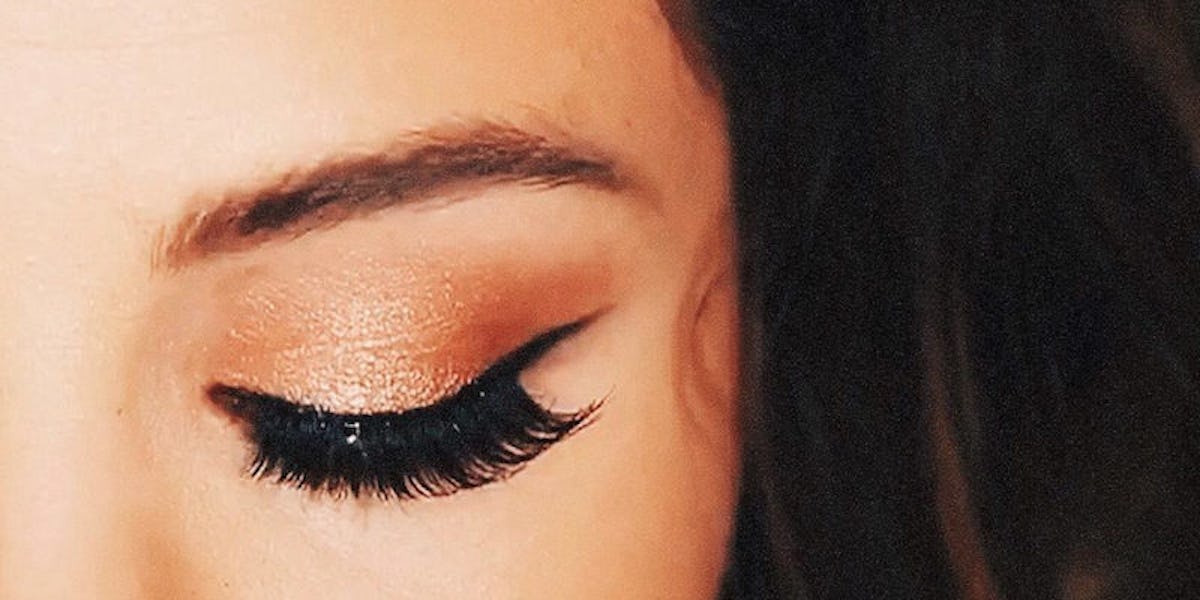 Selena Gomez's Makeup Artist Reveals How To Recreate Her Revival Tour Look
Instagram
If the $550,000 she makes per social media post is any indicator, Selena Gomez is crushing it this year. Her Revival Tour looks are no exception, and now us commoners finally have some of the secrets to looking so badass.
In a quick video posted to Instagram on Wednesday, Selena Gomez's makeup artist Melissa Murdick shows us how to recreate the pop sensation's copper smoky eye. Using a few different shades of eyeshadow and a black liquid liner, Murdick creates a dramatic look that could work both for the stage and cocktail hour downtown.
For an ultra-glamorous look, she adds huge fake lashes at the end to bring the eye drama into high gear.
As you can see, the final look is simply stunning.
Who wouldn't feel ready to rock out with a look that eye-catching?
Citations: Selena Gomez's Makeup Artist Just Released a Revival Tour Tutorial (Teen Vogue)