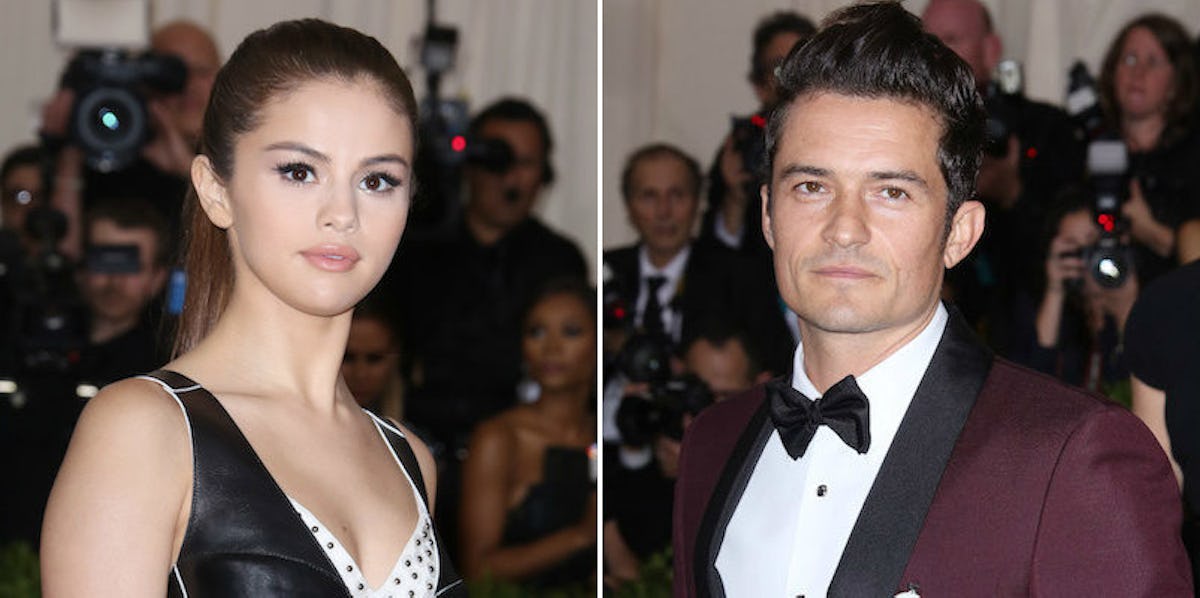 Selena Gomez Was Reportedly Kissing Orlando Bloom And There Are Photos
REX/Shutterstock
IT'S HAPPENING! OH GOD, IT'S HAPPENING!
Is everyone prepared?! Do you all know where your buddies are?! Remember your exit plan!
Guys, Selena Gomez and Orlando Bloom are MAYBE, PROBABLY, POSSIBLY dating!
OK, "dating" might be a strong term to use, but they were reportedly getting up close and personal in Las Vegas Saturday night.
At the after party for Selena's concert this weekend, it looks like Selena and Orly were spotted in what we'll call "close physical contact" at a club called The LIGHT Vegas in Mandalay Bay.
TMZ reports 39-year-old Orlando Bloom was the surprise guest of the night, and he and Selena, 23, definitely seemed to be having a connection in this booth.
I'M JUST SO EXCITED ABOUT THIS!
Orly and Selena already have a history of being friends. I mean, Selena even went to his birthday party and wrote him a sweet message on Instagram.
The caption read,
Happy bday Orly - celebrate kindness and who you are
There are just so many reasons Orlando would be the perfect replacement for Justin Bieber.
OK, yes, technically Orly is still with Katy Perry. But, who knows what's going on behind the scenes?
JUST DATE ALREADY! Selena needs this.
Citations: ORLANDO BLOOM & SELENA GOMEZ ALL OVER EACH OTHER IN VEGAS (TMZ)