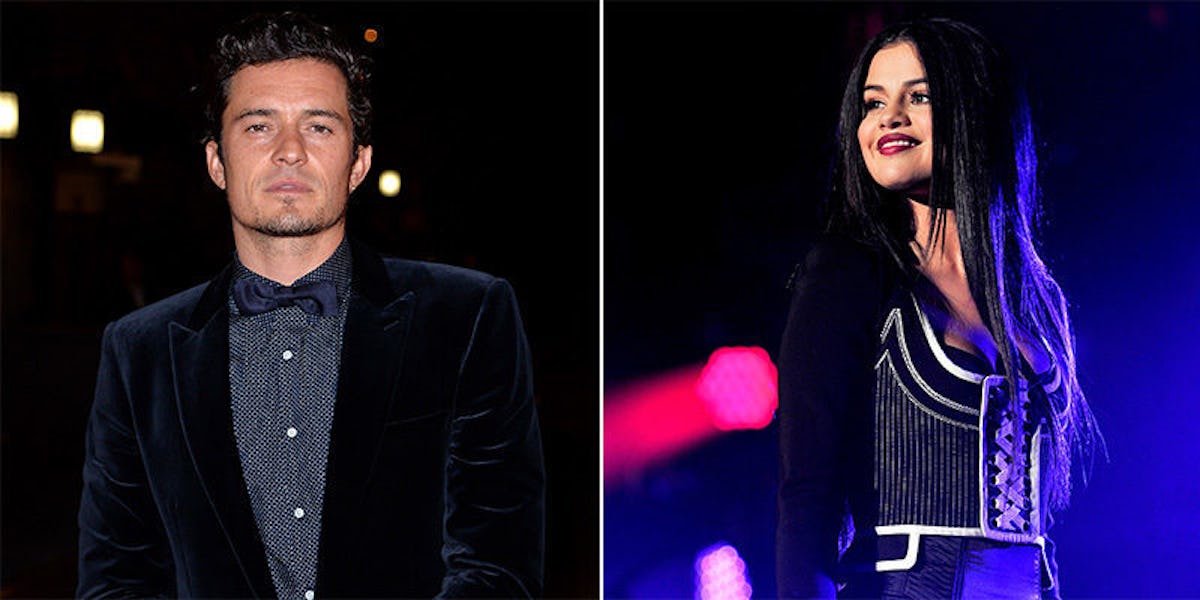 Could This Actor Be The Man To Replace Justin In Selena Gomez's Life?
Getty Images
Selena Gomez posted a birthday message for Orlando Bloom on Instagram, which means they are for sure dating now. That's how Hollywood works, right?
Eh, maybe not, but it was a cute message.
The caption said,
Happy bday Orly -celebrate kindness and who you are.
(Note: I am a little miffed that when I called Orlando Bloom "Orly" when I was 13, no one speculated we were dating.)
There are also rumors going around of the pair getting up close and personal with each other at that party, so perhaps this next big couple theory has some weight.
I would like to remind everyone Orly -- while he will forever be the man who sparked my sexual awakening -- is 39 years old, and Selena Gomez is 23.
But hey, that's never stopped the men of Hollywood before, and who am I to deny a fellow woman a shot at the hottest elf in Middle-earth?
Selena deserves a break after all that drama with Justin Bieber, and I say Orly would make a smashing replacement.
Here's my reasoning.
Orly already punched Justin Bieber.
He's hot, older and British.
He's way less active on social media than Justin.
You know he knows how to use his sword, if you know what I mean.
He knows how to rock that long, flowing hair.
With the courtesy of Will Turner and the honor of Legolas, you know Bloom would treat Selena right.
He's friends with Johnny Depp.
Based on his relationship history, he definitely likes brunettes.
Plus, Selena's friendly with his ex, so maybe there'd be no drama.
You know, maybe.
Citations: Selena Gomez Shared the Sweetest Message For Orlando "Orly" Bloom on His Birthday (Cosmopolitan), Selena Gomez and Orlando Bloom Party Together at His 39th Birthday Party (PEOPLE), Justin Bieber and Orlando Bloom Got in a Fight (Updated) (Cosmopolitan)