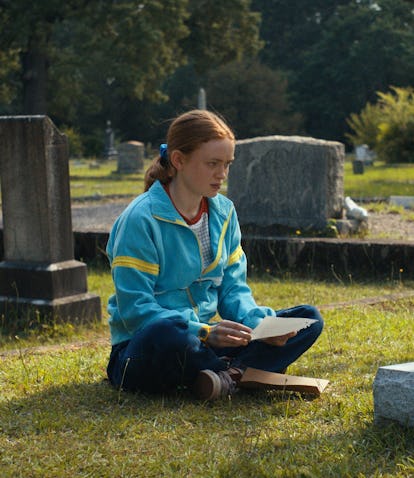 The 13 Saddest Stranger Things Deaths, Ranked
From mild tears to high-key traumatizing.
Netflix
Since the Upside Down first opened, tragedy has rolled out in its wake. The press asks if Hawkins is cursed in every season of Stranger Things as the body count rises. But in a town where the body count will only increase by the end of Stranger Things 5, some deaths stand out more than others. So, let's talk about the saddest Stranger Things deaths over the last four installments.
Warning: Spoilers for Stranger Things 4 follow. The list of victims and murders predates the opening of the Upside Down in November 1983. Beginning in 1959, Henry Creel was already taking out innocent rabbits — and innocent humans. Alice and Virginia Creel perished at his hands, and his father was sent away for it.
But those deaths weren't the only ones that affected Hawkins' heroes before the show's start. From Sarah Hopper dying of cancer as a child, leaving Jim a grieving father, to Eleven's memories of her mother being dragged off, everyone comes to Hawkins with various baggage. Perhaps that's why they can deal with what's happening better than most would be expected to.
Here's a rundown of those who the Upside Down has taken, ranked by how much it hurt.