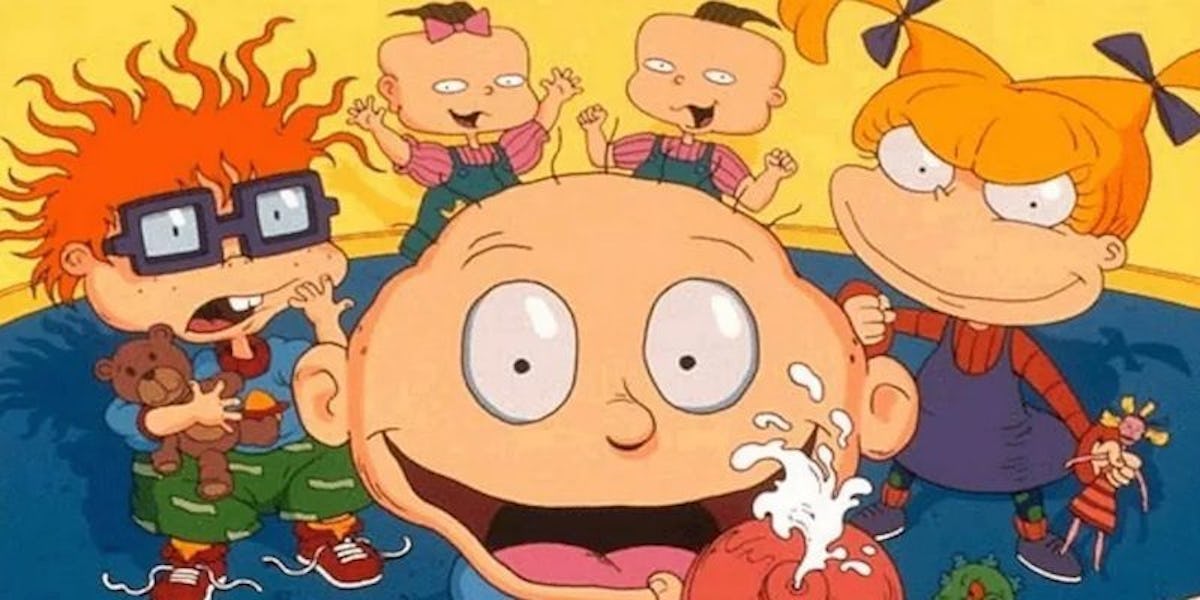 'Rugrats' Just Might Be Coming Back, And We Literally Can't Even Deal
Nickelodeon
More media recycling! More media recycling! More media recycling!
Why move on from the children's shows of yore when Nickelodeon is willing to keep them alive forever?
In an interview with Variety, Russell Hicks, the company's president of content and development, mentioned beloved shows like "Rugrats," "Hey Arnold!" and "Victorious," which has been off the air for a shorter stretch than the rest, could return to viewers in film or miniseries form.
Hicks said,
We are looking at our library to bring back ideas, shows that were loved, in a fresh new way.
The idea behind pushing new versions of old programming is to give past viewers, who have since grown up and started families, something to enjoy with their children.
Hicks continued,
We are getting ready to bring back some of the ones they've told us multiple times they want to have brought back.
I personally have high hopes of "Weinerville" getting thrown back on rotation, but sadly, there are no rumors of such an occurrence.
Citations: 'Rugrats' Revival? Nickelodeon Mulls Return of Classic Shows (Variety)