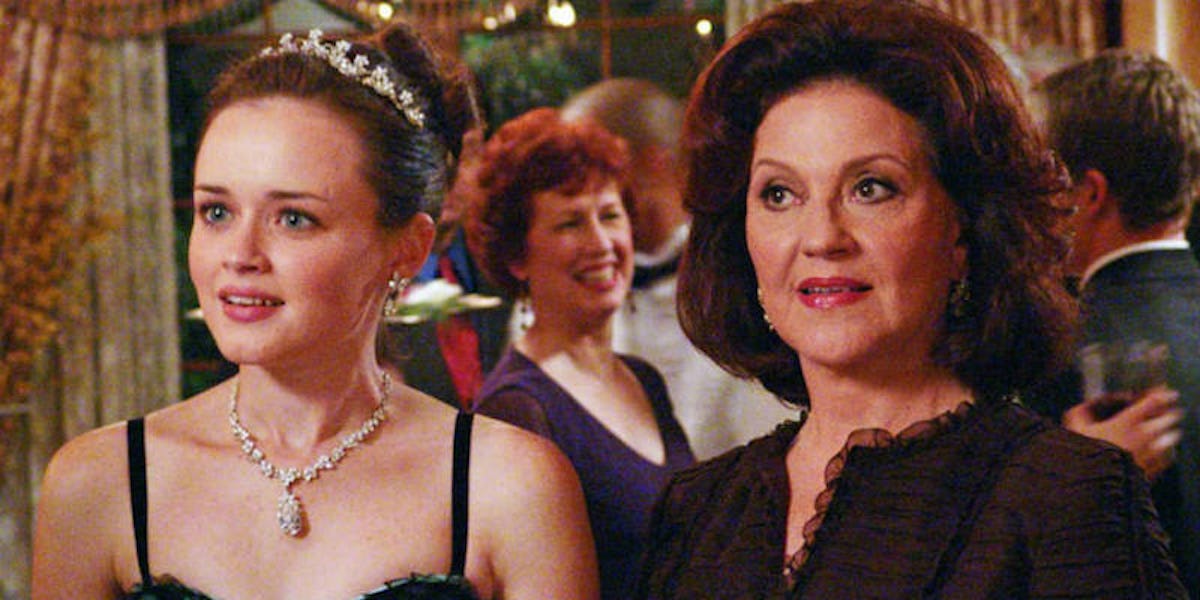 Rory And Emily Hanging Out On Set Of 'Gilmore Girls' Will Make Your Day
The WB
I know we all know this already, but IT'S REALLY HAPPENING, YOU GUYS. WE REALLY ARE GOING BACK TO STARS HOLLOW!
Now that the "Gilmore Girls" revival is officially confirmed, we're getting all kinds of exciting set photos. Today's photo comes from actor Tanc Sade, who plays Logan's Australian friend Finn. He posted a photo on his Instagram yesterday of Rory and Emily Gilmore reuniting.
Even though it's a bit blurry, there's still so much awesome Gilmore -- aka Alexis Bledel and Kelly Bishop -- happening in this pic.
Tanc captioned the photo with #LifeandDeathBrigade, which, in case you forgot, was that secret club Finn and Logan were in at Yale. Does this mean Emily's going to be the latest member?
The "Gilmore Girls" revival will be four 90-minute episodes premiering on Netflix. Filming began at the beginning of February, with no release date announced yet.
Even though Melissa McCarthy won't return as Sookie, most of your other favorite characters will be there. Now, we have visual proof Emily and Rory will reunite.
Of course, it's a bittersweet reunion without Richard Gilmore, played by the late Edward Herrmann. Ugh, I'm not ready for his death story. I'm just not. Emily demanded to go first!
Citations: This New Photo of Rory and Emily on the Gilmore Girls Set Is ~*Everything*~ (Cosmopolitan)