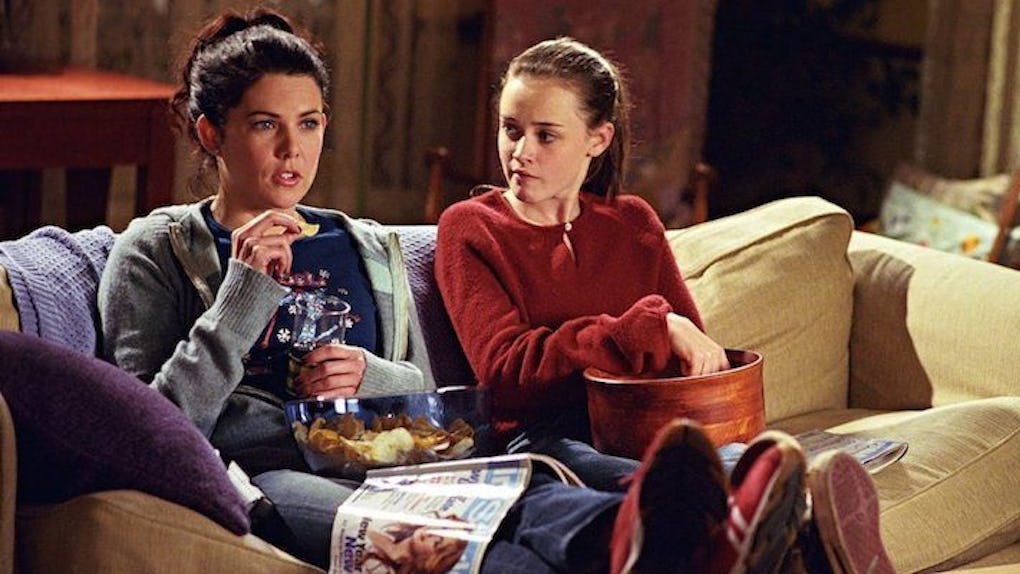 Warner Bros. Television Distribution
This Very Important Character Is Going To Be Missing From The 'Gilmore Girls' Revival
Netflix's mini "Gilmore Girls" revival was only confirmed on Friday, but we're already counting down the days until we can listen to Rory and Lorelai's adorable mother-daughter banter again.
Unfortunately, we won't be able to totally re-live the glory days of "Gilmore Girls," because according to Melissa McCarthy, aka Sookie, aka the funniest character on the show, SHE WASN'T EVEN INVITED BACK.
I'll let that sink in for a second while you contemplate how the flying eff they could even make a GG reunion without Sookie.
Here's what McCarthy said, presumably after being pestered by millions of fans:
Um. What? Show creator Amy Sherman-Palladino doesn't even know either — apparently, she wants Sookie to join in.
She says,
The thing I have said to [Melissa's] team is, 'Look, if Melissa is available and has an afternoon free, I'll write her a scene.' Melissa was one of us. If she has a spare moment to run over — even just for a cameo — we would be totally game. And if it's a last-minute thing, I would write her in and we would figure it out. That's the way we left it.
Presumably, McCarthy's agents assumed she was too busy with her sitcom "Mike & Molly" to return to a silly little town like Star's Hollow to hang out with old friends.
BUT AGENTS, YOU'RE WRONG.
Seriously. If Sookie doesn't make an appearance on the "Gilmore Girls" reprisal, you will not hear the end of it from me. And I drink more coffee than Lorelai, so I won't run out of energy. Ever.
Citations: Why Wasn't Melissa McCarthy Invited to Come Back to 'Gilmore Girls'? (Complex)