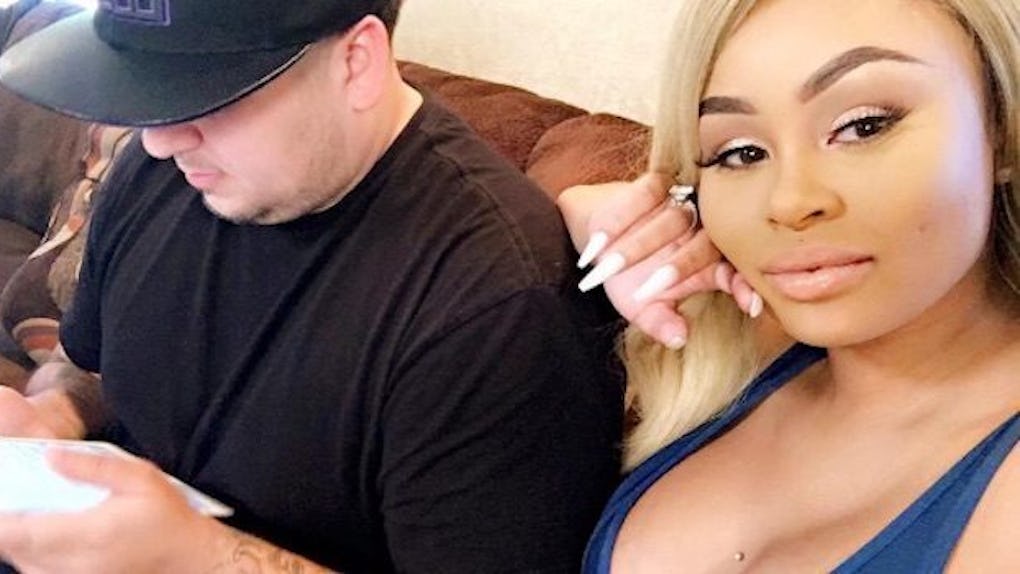 Instagram
Rob Kardashian Posts Preview Of New Show After Wiping Instagram Of Blac Chyna
Rob Kardashian, man, you're nearly 30 years old, and this has to stop.
He lost it the other day and wiped his Instagram clean of all photos and any trace of Blac Chyna.
He's done this before — back in July. That happened after the two were allegedly arguing over Rob not getting enough airtime on their new show "Rob and Chyna."
But this latest feud comes at a delicate time for the couple. His bae is heavily pregnant and the duo have the launch of their E! TV series later today.
Rob cleaned out his account last week, but then threw up a photo of the pair with the caption "date night."
So they're back on track then? Awesome. But this is getting a bit repetitive, Rob, so maybe grow up a bit, yeah?
He also shared a sneak preview of their upcoming show.
The clip shows Blac Chyna driving while chatting smack talk about Rob and calling him a "momma's boy."
She says,
Rob has been babied by his mom and his sisters, and it's just a little bit different for me 'cause I wasn't, like, raised like that. After I graduated high school, I actually started dancing because I didn't have the money to support myself. When I turned 20, I didn't have the money to go to college. I'm really, like, proud of what I've done so far. Nobody told me or taught me or showed me this stuff. I had to literally figure out everything by myself.
At that point, Rob calls her and says on speakerphone that he's just got off the phone with his mom.
The whole show looks like it's going to be just one big bitching contest, and, to be honest, we can't wait to see those claws come out.