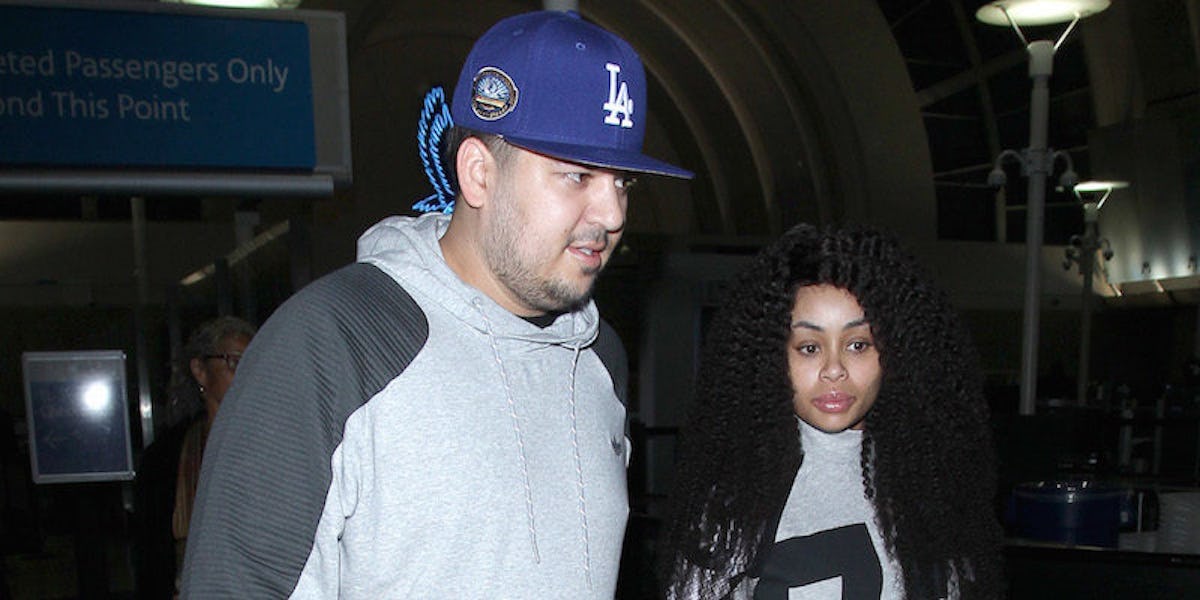 Rob Kardashian Posted The Sweetest Mother's Day Message To Blac Chyna
REX/Shutterstock
Rob and Blac Chyna are too cute.
Happy day after Mother's Day, everybody! Everyone salute his or her mom with brunch and a trip to the closest botanical garden? Good. Moms deserve to be saluted, and they love the sh*t out of a good botanical garden.
One mom-to-be got an extra special Mother's Day salute on her hubby-to-be's Instagram page, and I guarantee it will leave you with a permanent case of the "d'awwwwwwwww"s.
If you're not on board with these two yet, you have no heart.
Rob captioned the post with an adorable shoutout to Blac Chyna, telling his followers,
And last but not least happy mamas day to this beautiful Mama,, I fell in Love with her immediately because of how great of a mom she is and now I'm looking forward to starting a Family with her ! Thank You Chy for everything you do for me
AHHHHHHHHHH!!!! REFERENCES TO THEIR NEW BABY!
Oh, by the way, Blac Chyna and Rob are expecting a child together. Sorry for not yelling "spoiler alert" if you're still catching up on Rob's Instagram, but he shared the news a few days ago with this emoji.
Blac Chyna deserves her own set of emojis like Kim has.
Someone make Chimojis a thing.
Blac Chyna was also sporting a baby bump* on her Snapchat over the weekend.
*Baby bump and big-ass engagement ring.
Citations: Rob Kardashian Sends Mothers Day Message to Blac Chyna Im Looking Forward to Starting a Family (E! News)