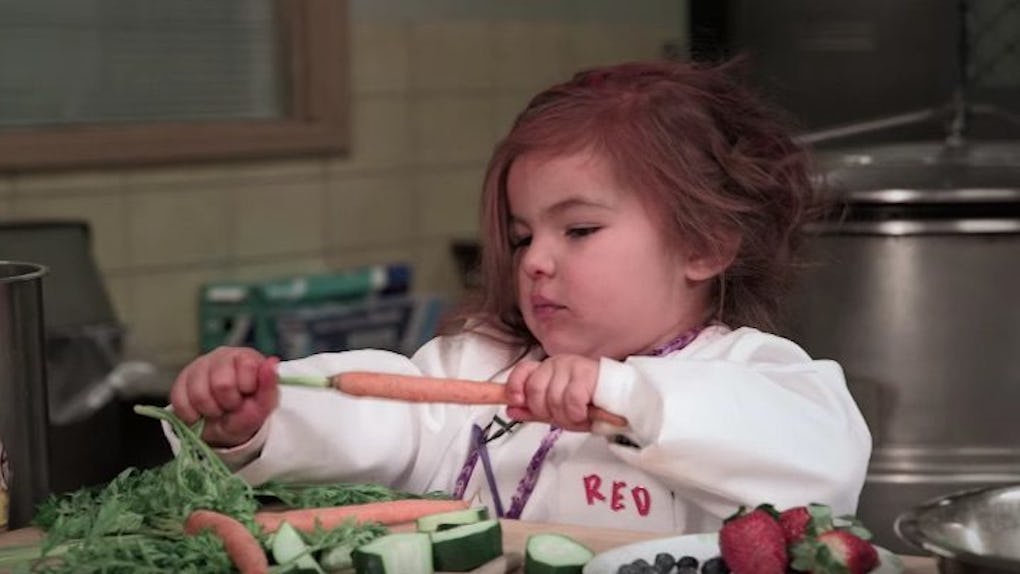 YouTube
Red From 'OITNB' Finally Met Her Halloween Mini-Me And It Was Precious
Remember Willow? The adorable toddler who goes all-out during the month of October in honor of Halloween (and does it like a boss)?
Well, the little nugget recently paid a visit to Lichfield Penitentiary to visit her doppelgänger, Red (played by actress Kate Mulgrew) from "Orange Is The New Black." That's right; baby Willow went to jail.
Apparently, Mulgrew has been a fan of Willow since she discovered her Halloween photoshoot, so Netflix arranged for the tot to visit the "OITNB" set to meet her human-sized twin — dressed, of course, as Red.
Seriously, it was the cutest thing ever. Watch the video of their meet-and-greet up top and prepare to melt.
Citations: Red from 'Orange is the New Black' meets her pint-sized twin (Mashable)