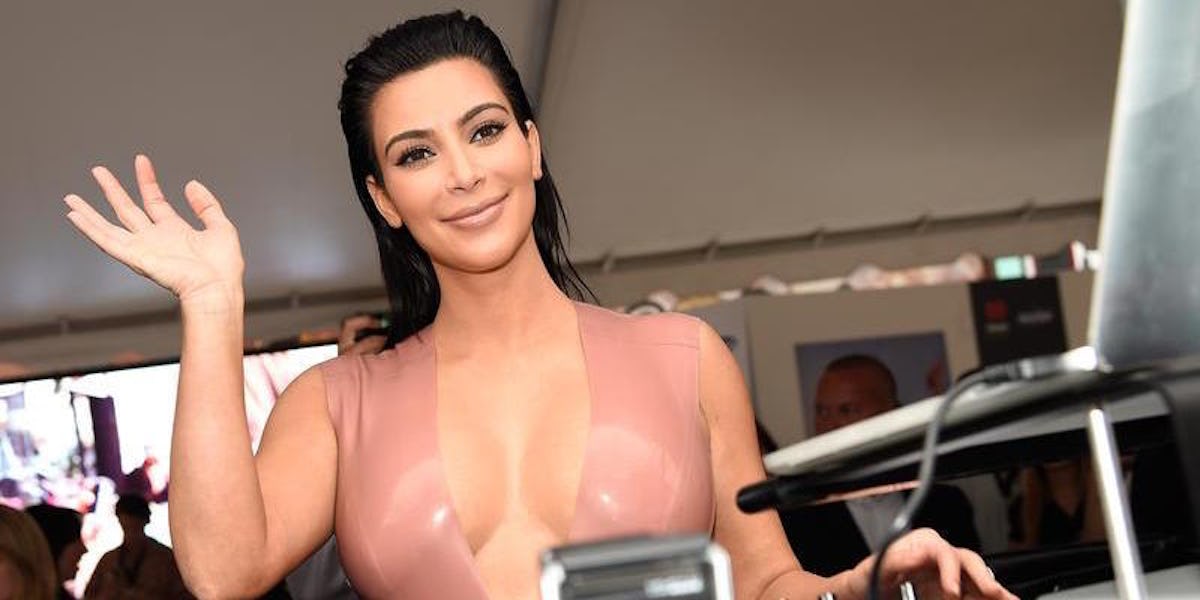 These Sexy V-Day Kimojis Will Definitely Come In Handy This Weekend
Getty Images
PICTURE THIS: You're a woman capable of menstruation with a penchant for festive decor and elaborate sexual fantasies.
Valentine's Day is around the corner.
You want to tell your boo you have your period, but you'd still like to spend February 14 filling your local church with bubbles and doing ratchet sex stuff on a bed of white linens and rosé.
How does one even begin to get that message across in a clear, direct fashion? KIMOJIS!!!
Thanks to new Valentine's Day Kimojis from your wing woman, Kim Kardashian West, you can tell your lover the whole story, leaving no detail to chance.
Text your intercourse teammate a simple, "[Tampon] - [Church] - [Bubbles] - [Ratchet Heart] - [Sex Bed] - [Rosé]," to get the point across.
If you're an old-fashioned sexter who likes a solid, dependable combo like "[Whipped Cream] - [Handcuffs] - [Red Roses]," ya girl Kimmy K has you covered, too.
KKW added a total of 80 new Kimojis for the app's holiday update, giving you every reason to start sending sexy updates immediately.
Don't worry, Kimmy's got your back.