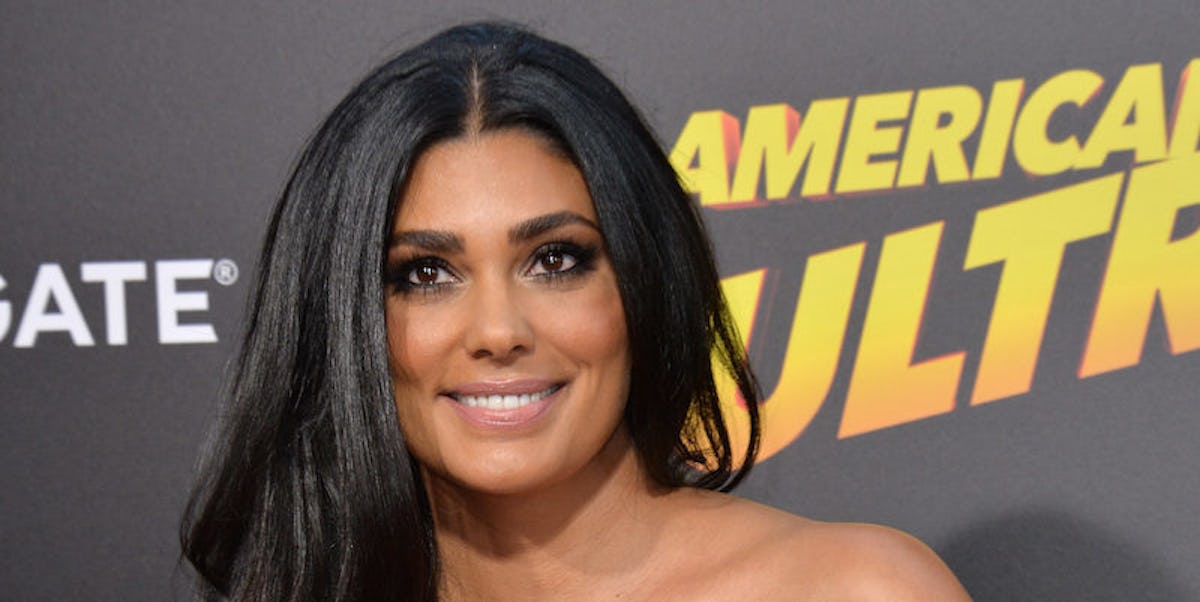 Did Rachel Roy Cancel An Appearance Because Of The 'Lemonade' Controversy?
Shutterstock
Did Rachel Roy cancel a public appearance in NYC because she feared the Beyhive?
Thanks to a few lyrics in Beyoncé's Lemonade, it's been a harrowing few days for women around the world named Becky with good hair and Rachel Roy, the fashion designer who many are now speculating is the woman Jay Z allegedly cheated on Yoncé with.
Following the release of the visual album on HBO Saturday night, which possibly fingered Roy as Z's side chick with the lyrics, "He only want me when I'm not there / He better call Becky with the good hair," from the song "Sorry," she vaguely tweeted the following.
Roy since made her Instagram private after allegedly posting the following picture with a caption making a reference to the song's lyrics.
It appears now Rachel is going a step further to prevent anymore harm done to herself from angry Bey fans.
She officially canceled a public appearance she was scheduled to make at a seminar on Monday night called "Mastering Your Métier" in New York, which was organized by NeueHouse, a collective of people who work in creative industries.
An email sent to seminar attendees on Monday morning said she would be missing the event "due to a personal emergency" and apologized for the inconvenience.
Let that be a lesson to all you Beckys out there! You f*ck with the Beyhive, you gonna get stung.
Citations: Rachel Roy Cancels Public Appearance Following Beyonces Possible Lemonade Callout (Cosmopolitan)