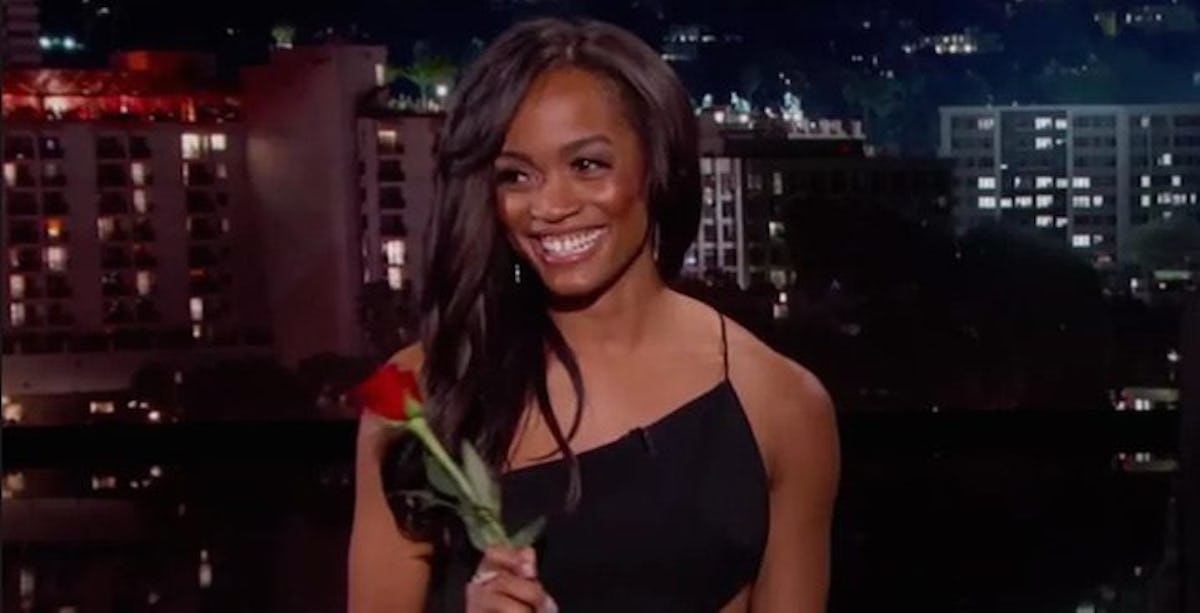 First Pics From Rachel Lindsay's 'Bachelorette' Season Are Finally Here
ABC
Now that "The Bachelor" has come to an end, fans have shifted gears and are starting to prepare for Rachel Lindsay's season of "The Bachelorette."
The 31-year-old attorney from Dallas, Texas, has already begun her quest to find love and the new pics will get you pumped for her journey.
Mike Fleiss, the creator of the show, tweeted out some spoiler shots of Rachel arriving to the Bachelor Mansion in a limo.
Check out that dress, people. The girl looks incredible.
That's not the only first-look Mike gave us. He also showed us some behind-the-scenes pics of the men in the mansion, the food and the set.
I mean, damn. Look at that cheesecake. Eat up, bros!
If you're curious what really goes down the night of arrivals, check out this shot of the crew getting ready for the big night.
Clearly a lot of work and production goes into the making of this. "The Bachelorette" is legit.
Rachel Lindsay has conveyed her excitement to be the new "Bachelorette" on multiple occasions, but she also admitted to feeling heartbroken after Nick Viall sent her home.
She told E! News,
I was very shocked. It's one of those things where it's out of sight, out of mind, but to watch it and to go right back to that moment, I don't care how many months have passed, it was very, very hard for me to watch, and it made me realize how much I wanted it to work.
So, was Rachel really ready to become Nick Viall's wife? She explained,
Back then, I would've. I've moved on since then and time heals all and to be back with family and friends and work, it's a different situation, but I 100 percent would've said yes back then. That was the mind-state that I was in.
Welp, I honestly think it's a blessing in disguise the girl got dumped. Now, she'll get to pick from 30 different gorgeous men instead of being stuck with 12-year-old Nick for the rest of her life.
You dodged a bullet, girlfriend!
Citations: Rachel Lindsay as 'The Bachelorette' First pics (People)