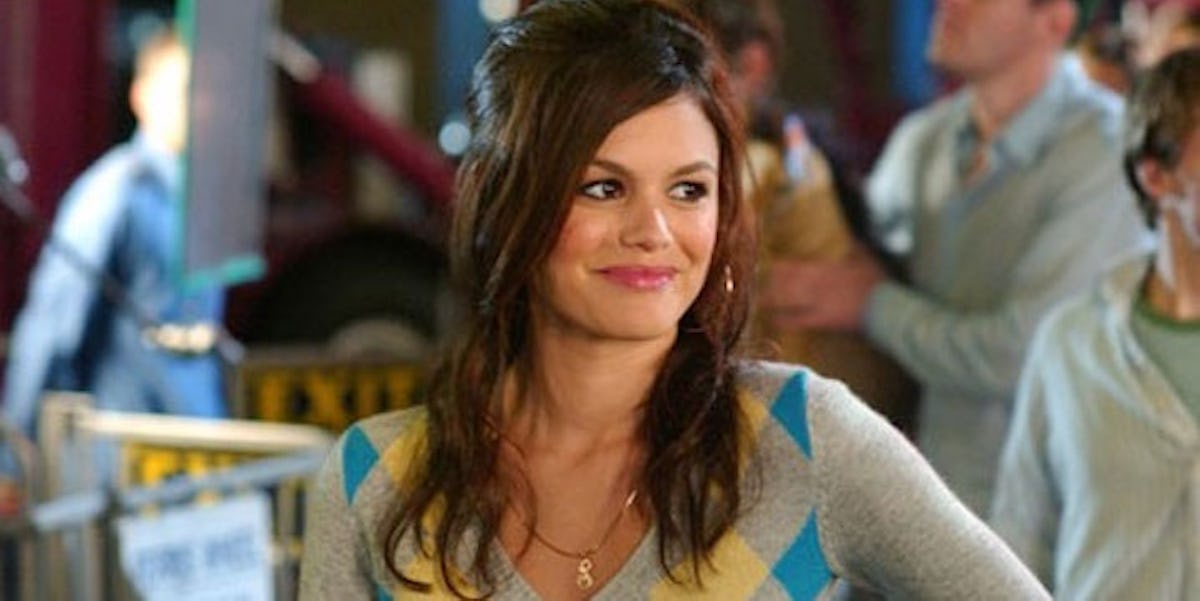 Rachel Bilson From 'The OC' Is Returning To TV And We Literally Can't Wait
FOX
Oh man. Ohhhh man. Oh man. Someone get timeless celebrity couple Captain Oats and Princess Sparkle in here, now.
"The OC" alum Rachel Bilson is joining the cast of CMT's "Nashville" as a series regular, Entertainment Weekly reports, and it's time to regulate our breathing.
For every sassy brunette with massive eyeballs who spent high school waiting for her Seth Cohen and reacting to almost everything with a short but effective "ew," Rachel Bilson's return to high-drama television is basically the one true sign the human race will be all right.
Though she'll never be able to take Connie Britton's place (her character, Rayna James, died following a very dramatic, very fatal, very "Nashville" car crash), she can do no wrong for diehard fans of "The OC."
No details regarding Rachel's character have been leaked so far, but I will take it upon myself to personally send clips of her greatest hits to writers in the hopes they can work in some top-shelf insult comedy and glitter vests.
The vests have less to do with Rachel/Summer and more to do with there not being enough vest representation on television. There are just too many sleeves.
Rachel is joined by former "Empire" cast member Kaitlin Doubleday, aka Rhonda Lyon (I KNOW), who is jumping in for the second half of season five.
"Nashville" show-runner Marshall Herskovitz told EW,
We welcome Rachel and Kaitlin into our incredibly talented ensemble... We fondly anticipate the second half of the season filled with surprising twists and turns that make Nashville so beloved by the fans.
There'd better be twists, Herskovitz. There'd better be so many twists, no one can watch without getting so absolutely disoriented we all just start puking in our laps like the first audience to see "The Blair Witch Project."
And now, to get you really pumped for her return, peep this list of possibly factual, ultimately amazing stuff about Rachel Bilson contributed by people I know personally and you don't know at all:
1. "She comprised one half of the greatest TV couples of all time. Seth Cohen named a boat after her." — My co-worker, Candice
2. "She mad cute." — My drug dealer, Katie
3. "She was in that Magnum ice cream commercial." — My boss, Tina
4. "She dates that 'Star Wars' dude. She dates literally Darth Vader. In fact she may be married to him." — My esthetician, Becca
5. "Ya they have a kid, I think. They were in that movie 'Jumper' together." — My editor, Kelli
6. "They misspelled 'heart' in 'Hart of Dixie' on purpose." — My best friend/future killer, Eitan
7. "You can't spell her name without 'Call her bison.'" — My boyfpiece, Max
8. "She was one of the people who wondered who Gossip Girl was during the 'Gossip Girl' reveal montage, alongside Kristen Bell in a winking cameo appearance." — My landlord, Alexandra
9. "She looks like Selena Gomez's more down-to-earth sister." — My unlicensed therapist, Jamie
10. "She was once on an episode of 'Punk'd.' I don't remember specifics but I think she cried." — My only redheaded friend, Mary Kate
Citations: Nashville casts Rachel Bilson as a new series regular (EW)