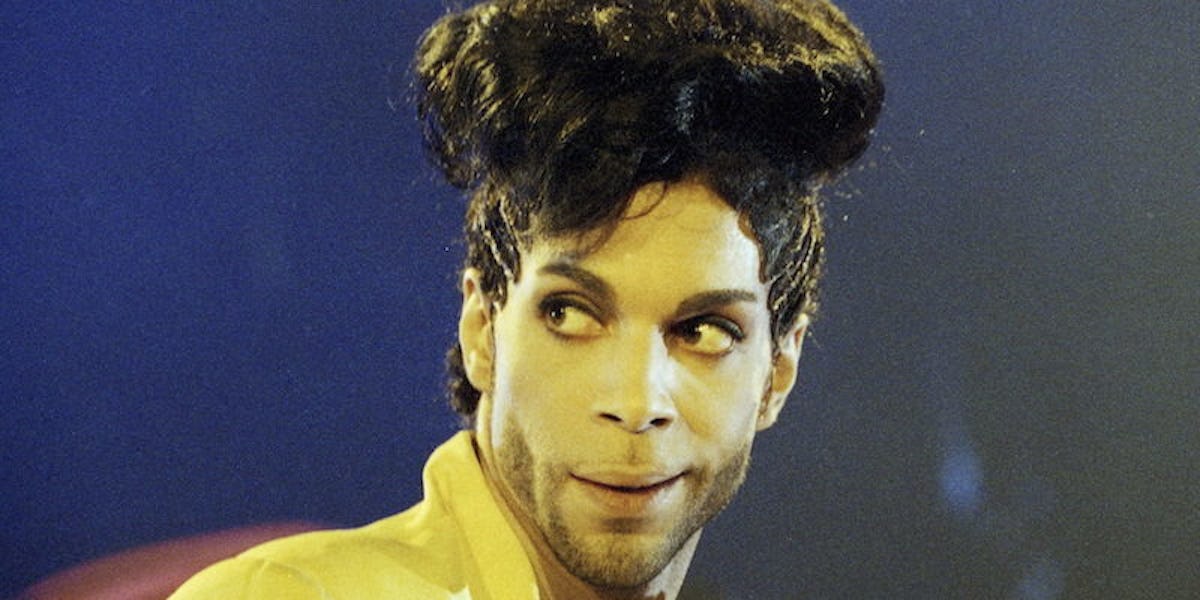 Never Forget The Time Prince Kicked Kim Kardashian Off Stage
Dylan Martinez/reuters
As the world mourns the loss of an icon, let us all take a moment to remember just how little Prince cared about Kim Kardashian.
If there is one thing Prince, the person, will be remembered for, aside from his music, it's his lack of bending to societal norms. He made a career out of aggressively maintaining a sense of self and not caring about what people thought was cool or what he "should" be doing in order to stay relevant.
He wasn't just cool, he DEFINED the meaning of the term by just being the biggest breath of IDGAF air out there.
If there is one video on the planet that encapsulates this sentiment, it's the time he kicked Kim Kardashian West off the stage at Madison Square Garden when she didn't dance to his liking.  When Prince invites you on stage to dance YOU DANCE, not do whatever Kim K did.
You will never see an icon giving as little f*cks as Prince does in that moment.
R.I.P.