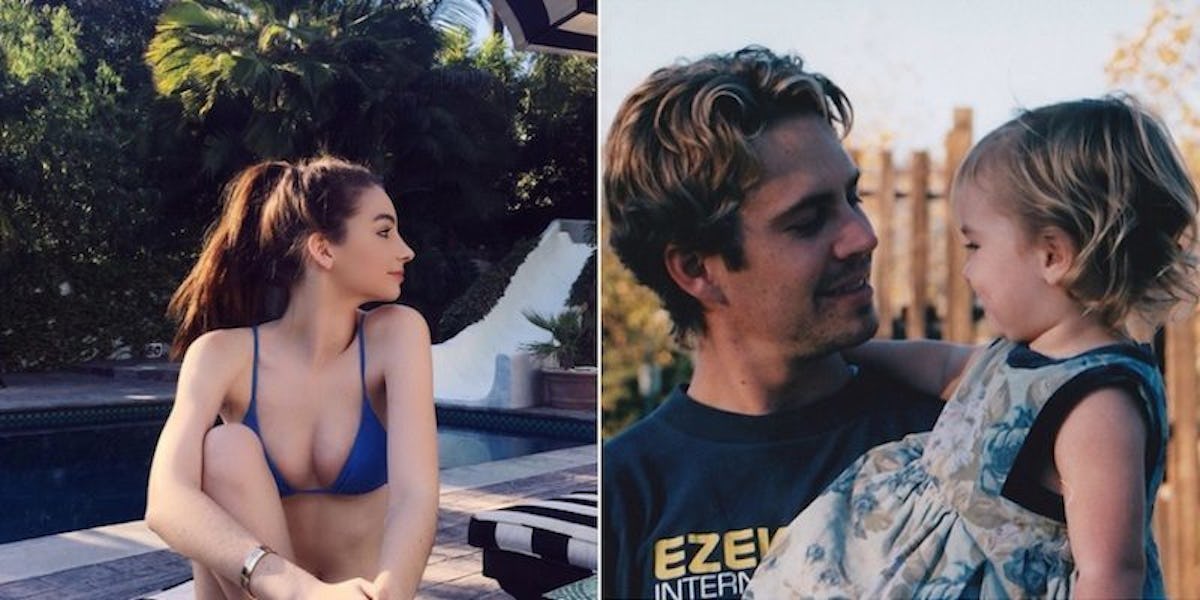 Paul Walker's Daughter Is Suing Porsche Over Crash That Killed Her Dad
Two years ago, Paul Walker was finishing up a shoot for the seventh film of "Fast & Furious" when he was killed in a car crash.
On Monday, his daughter, Meadow Walker, claimed in a lawsuit Porsche should be held responsible for her father's death.
The suit alleged Paul Walker burned to death because of design defects of Porsche, the maker of the Carrera GT sports car that crashed.
Walker was riding in the Carrera GT when the car spun out of control, hit a few trees and caught on fire.
The lawsuit claimed the car did not have the proper control system and safety features to protect riders and prevent a car fire after a crash. It also stated the car doors did not have the correct reinforcements.
The California Highway Patrol and Los Angeles County Sheriff's Department claimed the failure was due to driving at an unsafe speed.
They said the Porsche was traveling up to 94 mph when it crashed, but the lawsuit believed it was going 63 to 71 mph.
Meadow Walker, 16, posted this Instagram to say she will do what it takes to celebrate her father.
She is now the only heir to her father's estate and launched the Paul Walker Foundation to continue his legacy.
Citations: Paul Walker's daughter sues Porsche over father's fatal crash (Mashable)