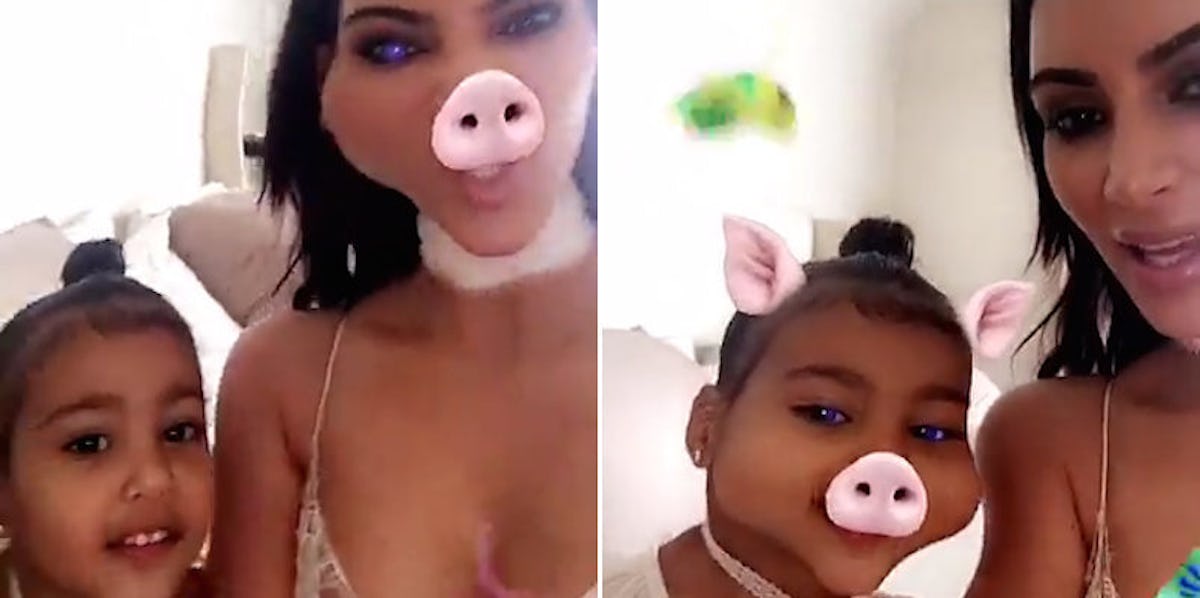 North West's Latest Snapchats With Kim K Prove She's The Cutest Toddler Ever
Snapchat
North West is straight-up killin' it on Snapchat.
If there was one child on the planet who would be genetically predisposed to having a dominant and natural Internet presence, it would, hands down, be North West.
Her mom, Kim Kardashian West, is essentially the George Washington of Internet celebrities and her dad is Kanye West, the Kanye West of being Kanye West. That's a DNA jackpot as far as Klout Scores are concerned.
North showed off some casual social media-ing last night while at Scott Disick's 33rd birthday party at Nobu in Malibu.
The fact she knows what face filters are and even demands they be used on her is fantastic. I think she even said the word "Snapchat" at some point early in the video. She's living proof if your child doesn't have a social media presence, your child is bull sh*t.
This isn't her first foray into Snapchat, by the way. A few months ago, North made her Snap debut with Kim using jewel face filters.
Natural. It's like watching Ken Griffey Jr swing a bat. Just flawless form and expert execution.
Citations: Time for bed North West is the centre of attention as she leaves Scott Disicks birthday party at Nobu while doting mom Kim Kardashian leads her by the hand (Daily Mail)