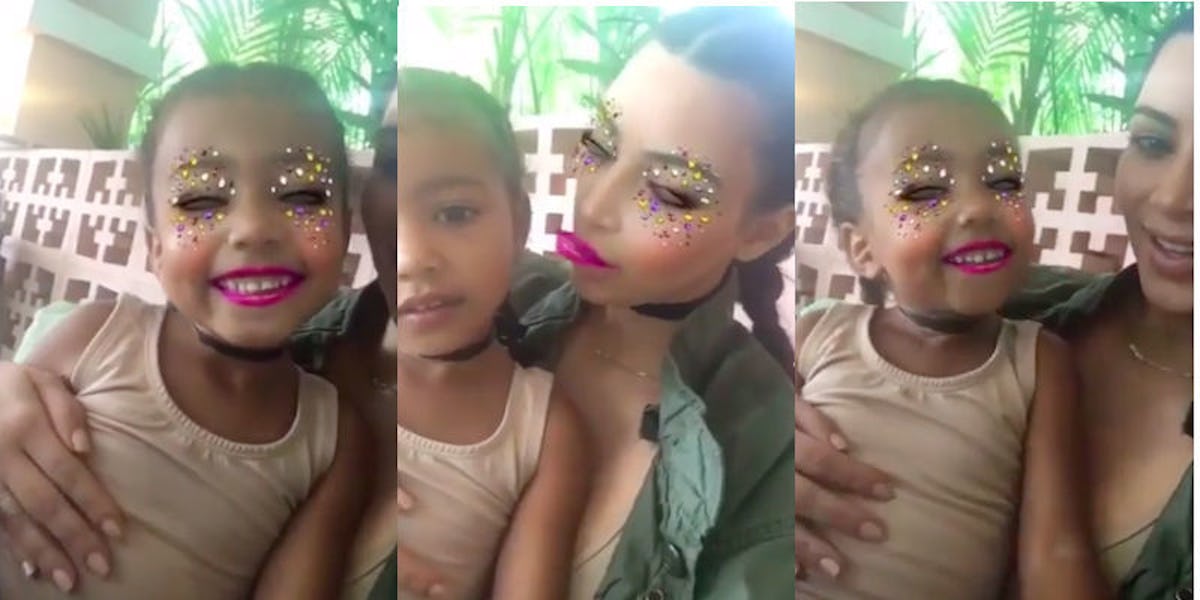 Kim Kardashian Gave North West A Makeover And She Looks Totally Different
Snapchat
North West's Snapchat face-filter game is on point.
I'm not sure who the genius at Snapchat is who came up with those face filters, but I can guarantee he or she isn't getting paid nearly enough. This invention has changed SOCIETY. People are obsessed with turning their heads into dog's heads that lick the screen, or putting Coachella flower braids on themselves or flat out just swapping their faces with anyone who is near them.
That Snapchat genius didn't just reinvent the wheel with this thing, he or she looked at all wheels on the planet and said,
Hey! F*cking step your game up! You're an embarrassment to your parents!
North West showed her solidarity with the app's function on Kim' Snapchat, and the results were expectedly flawless.
Citations: I wanna do it Kim Kardashian applies virtual makeup on eager daughter North West as they enjoy fun Snapchat filter (Daily Mail)