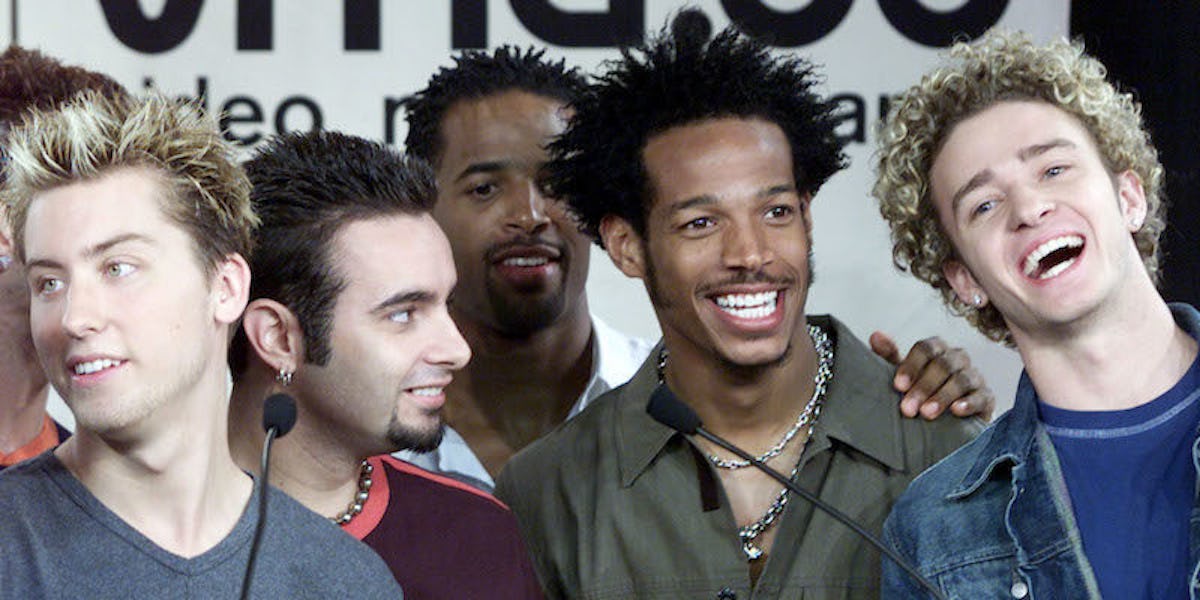 Members Of *NSYNC, Backstreet Boys And 98 Degrees Recorded A Song Together
REUTERS/Mario Anzuoni
*NSYNC, Backstreet Boys, 98 Degrees and O-Town just released a new song together. MY TIME MACHINE! IT WORKED!
I know it sounds too good to be true, but there's a new Syfy original movie called "Dead 7" coming out on April 1, and it's starring all '90s boy-band members. Please, universe, if you love me, don't let this be an April Fools' Day joke.
Syfy just released the film's theme song on BuzzFeed. The song features vocals from *NSYNC's Joey Fatone and Chris Kirkpatrick, Backstreet Boys' Nick Carter, AJ McLean and Howie Dorough, 98 Degrees' Jeff Timmons and O-Town's Erik-Michael Estrada. The song is called "In The End," and it's pretty much exactly as boy band-y as you'd expect it to be, with a little bit of a Western flair.
Hear the song above, and watch the trailer for "Dead 7" below. And, please join me in a prayer that this movie is real.
Citations: *NSYNC, BSB, 98 Degrees, and O-Town Made a Song Together for Their Zombie Movie (Cosmopolitan), Members Of The Backstreet Boys, NSYNC, O-Town, And 98 Degrees Recorded A New Song (BuzzFeed)