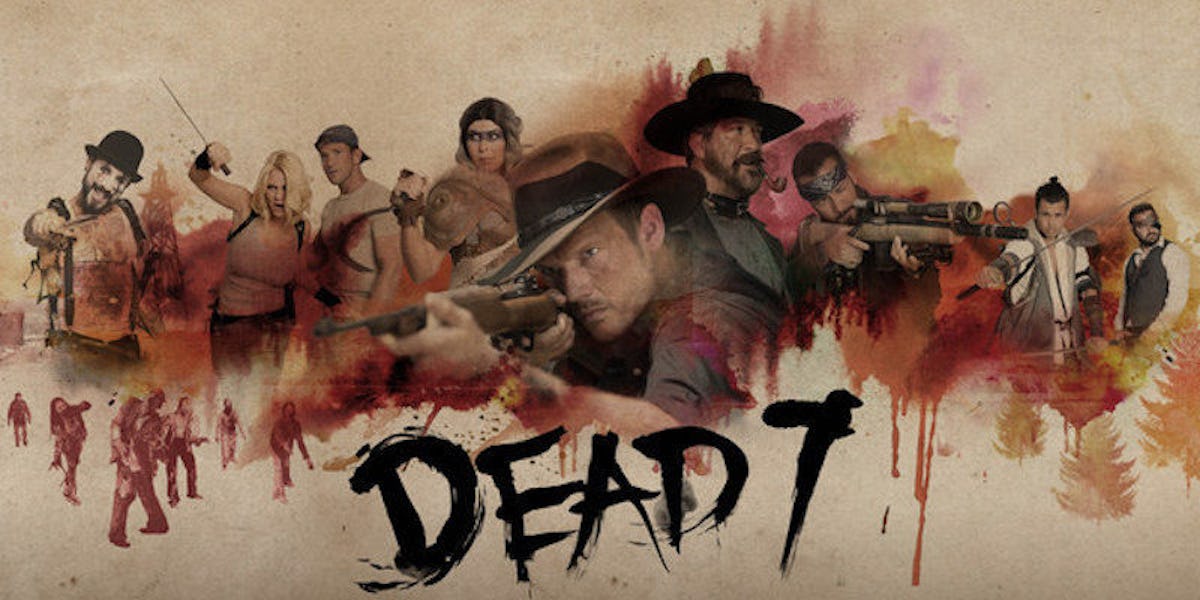 Here Are The Details On The Backstreet Boys And NSYNC Zombie Western Movie
Syfy
This is not a drill.
A zombie apocalypse Western movie featuring an all-star cast of 90's boy band retirees is a real thing that's actually happening. Premiering on the Syfy Channel, "Dead 7" will air on April 1.
Now, before you call it out as an elaborate April Fool's joke, remember Nick Carter has been talking about making this movie since last summer. So we can all just calm down with the conspiracy theories and get excited about staying in on a Friday night for an epic cinematic experience.
Cosmopolitan reports the cast will include Backstreet Boys' Nick Carter, AJ McLean and Howie Dorough; *NSYNC's Joey Fatone and Chris Kirkpatrick; 98 Degrees' Jeff Timmons; O-Town's Erik-Michael Estrada, Jacob Underwood, Trevor Penick and Dan Miller.
From what we can tell, the best character has got to be Joey Fatone as an alcoholic zombie slayer. Facing a bunch of them in the trailer, he says,
They're everywhere! And I'm running out of whiskey!
Watch it for yourself above and bask in the glory.
Citations: Watch the Trailer for Nick Carter's Boy Band Zombie Movie (Cosmopolitan)