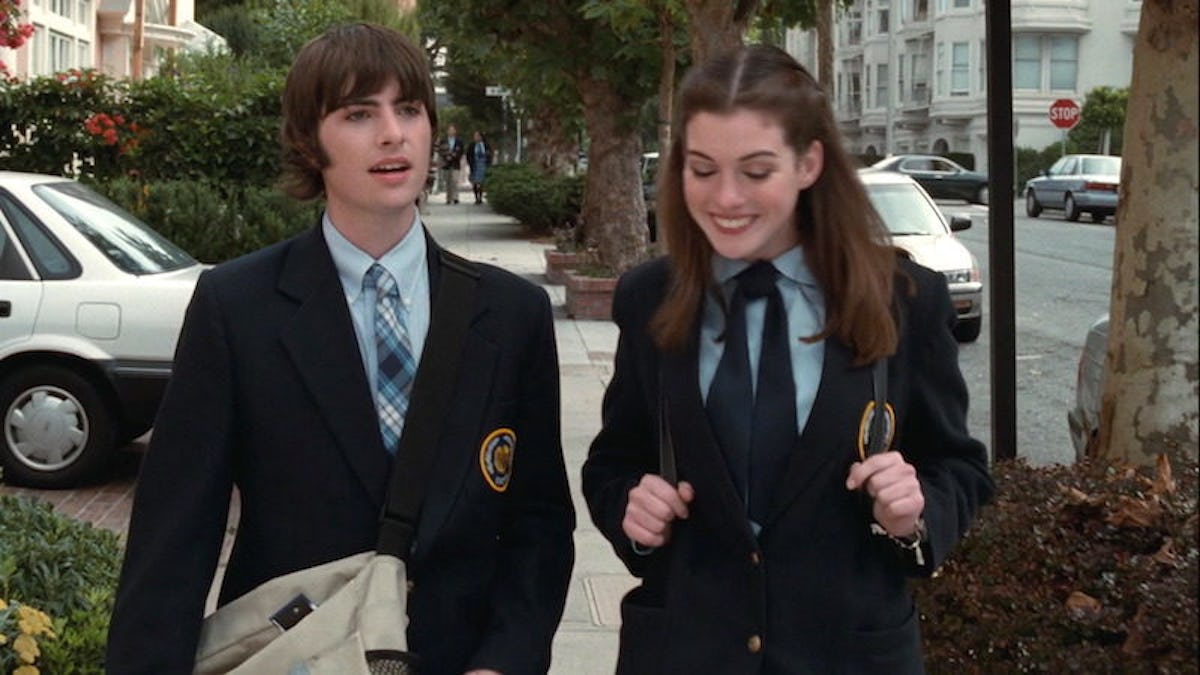 Wait, Michael From 'The Princess Diaries' Is Now A Total Badass
Buena Vista Pictures
GUYS. If you haven't already heard, there's going to be a "Princess Diaries 3" starring the one and only Anne Hathaway.
SHUT UP. I KNOW. I'M LITERALLY FREAKING OUT RIGHT NOW.
Hathaway's role in the third film of the franchise was recently confirmed by director Garry Marshall, so fans are losing their sh*t.
Knowing the third movie will be in production shortly is really giving me all the feels.
"The Princess Diaries" was basically my childhood. I loved Mia so much, I connected deeply to Lilly, and I had the biggest crush on Michael.
COME ON, HE WAS JUST SO CUTE.
LOOK AT HOW YOUNG AND INNOCENT AND DORKY HE WAS.
But what does Michael look like today? Is he still the little cutie patootie we all grew to know and love?
NOPE. MICHAEL IS A BAD BOY NOW.
Grown-up Michael is a bada$$$$$$$$$. Check him out.
The actor who played Michael is named Robert Schwartzman, and he really transformed over the years.
YOU DON'T WANT TO F*CK WITH THE SCHWARTZ.
He looks bad to the bone. DAMNNNNNNN. Michael doesn't mess around.
Did you get coal this Christmas, Michael?!
Get it, because he's BAD?
Just a badass man chilling with his badass dog. It's whatever.
This badass better make an appearance in the upcoming film; that's all I'm saying.
I love you, Michael, even when you're a badass. Xoxo.