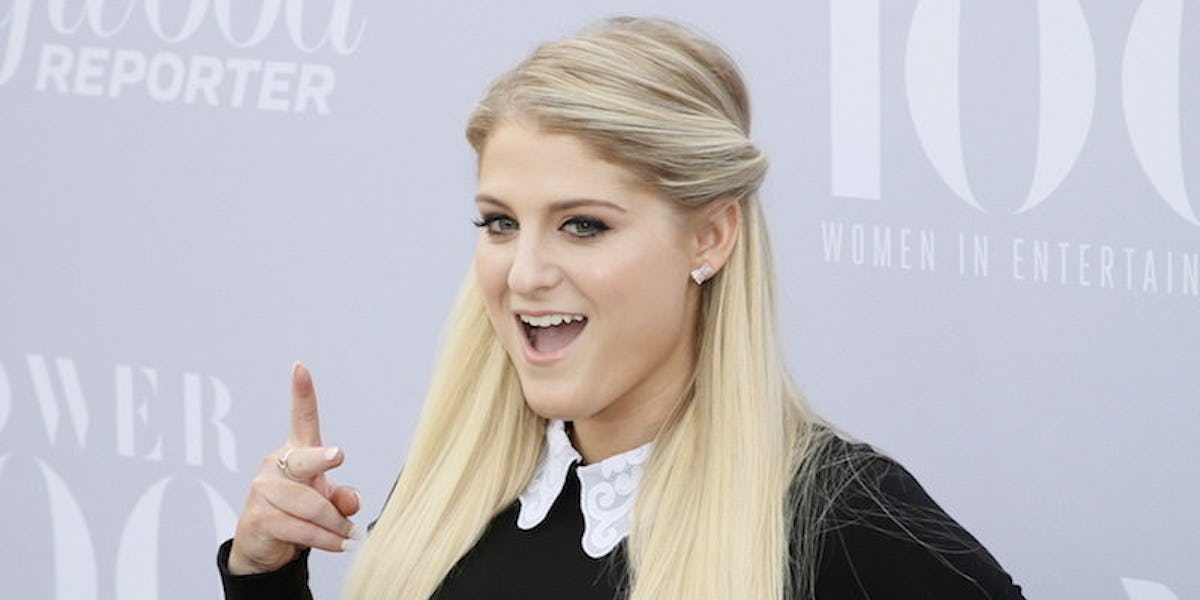 Meghan Trainor Took Down Her New Video After Realizing It Got Photoshopped
REUTERS
Instead of having actual human beings model designer clothes or dance in music videos, perhaps it's time the industry replace them with digital renderings.
After all, Photoshop has already gotten us halfway there.
Not long after Meghan Trainor's music video for "Me Too" was released Monday morning on YouTube and Vevo, the footage was pulled offline by the artist herself.
In a Snapchat Monday afternoon, the Grammy winner explained she took the video down over a Photoshop dispute.
She reportedly said,
They Photoshopped the crap out of me… I'm so sick of it, and I'm over it so I took it down until they fix it… My waist is not that teeny… I had a bomb waist that night, I don't know why they didn't like my waist, but I didn't approve that video and it went out for the world, so I'm embarrassed.
Considering the video's song is all about #SelfLove, #FeelingConfident, living a #BlessedLife and every other hashtag under the general umbrella of unabashed self-esteem, taking the Photoshop hatchet to Trainor's waist feels doubly insulting.
The singer said she hopes her team is able to rectify the situation "A$AP Rocky."
Same, girl.
Citations: Meghan Trainor pulled her 'Me Too' video over the Photoshopping of her waist (Mashable)