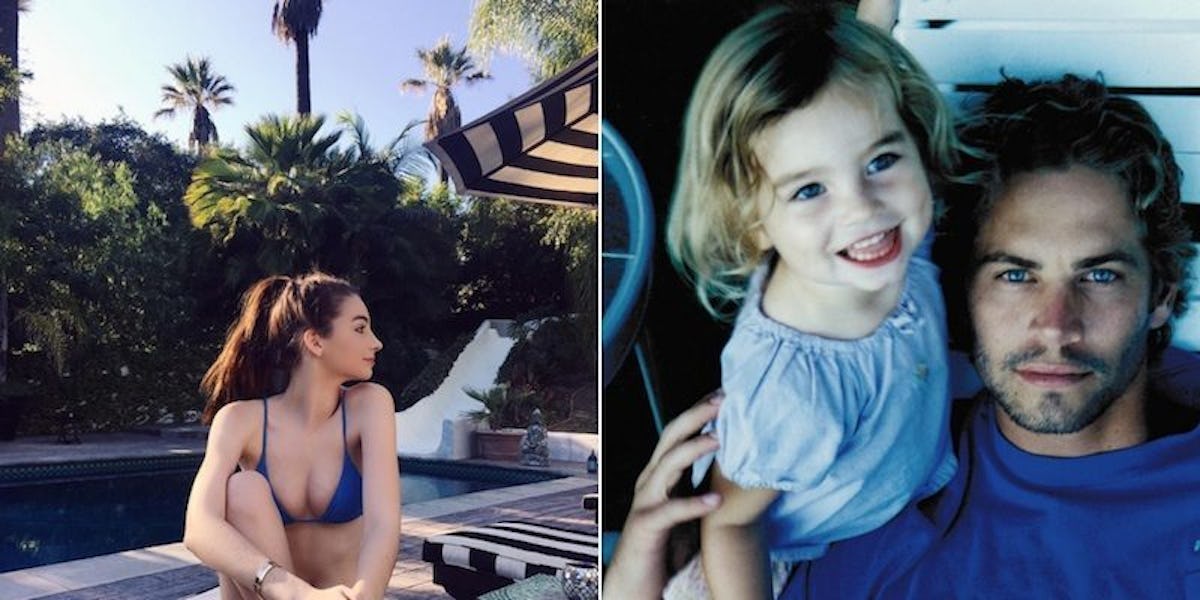 Paul Walker's Daughter Launches New Foundation In Honor Of His Birthday
Instagram
Meadow Walker did more than post a tribute photo of her late father on Saturday; she started a foundation for education in his honor.
On what would have been her father, Paul Walker's, 42nd birthday, the 16-year-old shared a pic of the pair on Instagram and Facebook, and accompanying the photo, she detailed her inspiration for founding a charity that will award scholarships to marine biology students.
She captioned the photo,
Reflecting on my father, I found myself reflecting on his passions. His passion for the ocean, his passion for rescuing animals, his passion for helping people and his passion for spontaneous goodwill. I wanted to start this foundation because I want to share that piece of him with the world. I want to share that part of him with others. I am tremendously proud to be launching The #PaulWalkerFoundation (@paulwalkerfdn) on his birthday. I can't think of a better way to celebrate my father. #DoGood
The "Fast and the Furious" actor would surely be proud of his young one and pleased to see his costars supporting her.
Citations: The Paul Walker Foundation will provide scholarships and funding for those pursuing marine biology. (The Hollywood Reporter)