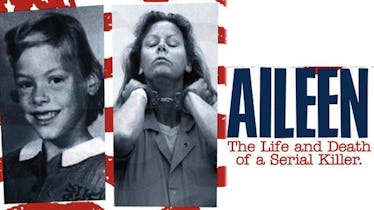 16 MORE Crime Documentaries For 'Making A Murderer' Obsessives
A few weeks ago, I wrote a guide to some of my favorite crime documentaries for all those people who had already blazed through "Making A Murderer" and were still in the mood to creep themselves out.
As a life-long true crime aficionado (yes, I was that girl with the black nail polish researching serial killers in junior high), I warned you all that I could easily write a whole 'nother list. And you freaks apparently can't get enough, because a bunch of you asked for the follow-up.
And as I am a slave to the whims of my supple mistress, The Internet, here are 13 MORE true crime documentaries to keep you on the couch and eerily fascinated.
1. "Mourning Son"
Recently released, this documentary tells the story of the murder of Connie Navarro, mother to would-be rock star Dave Navarro of Jane's Addiction and other bands. Young, beautiful, glamorous and a former model, Connie Navarro was stalked and harassed by a boyfriend after she attempted to break up with him.
Eventually, he broke into her home and killed her and a close female friend, sending 15-year-old Navarro into a downward spiral of emotional trauma and drug addiction.
The film itself, directed by one of Navarro's childhood friends, is annoyingly artsy and spends way too much time on debaucherous music-video-like sequences of Navarro shooting up drugs and engaging in kinky sex acts, but the subject matter is riveting enough to make it worth watching. It's available on demand on cable through January 30.
2. "Into the Abyss"
I tried to avoid some of the more obvious picks in my first list, but "Into the Abyss" is part of the true crime documentary canon.
Werner Herzog, that kooky German who is famous for both his narrative films and other documentaries like "Grizzly Man," turns his lens on a small Texas town where a young man convicted of a triple homicide is scheduled to be executed.
Herzog takes an anti-death-penalty stance and some of the most affecting scenes are the testimony from a former death row warden who participated in over 100 documentaries before having a breakdown and quitting his job.
Almost more chilling than the inmate's crimes are the scenes with his death row wife, whom he met while in prison and is pregnant with his baby despite never having been able to consummate their relationship. (She implies that his sperm was smuggled out of prison.) It's currently available on Netflix.
3. "The House of Suh"
A story about the collision of immigrant values and a twisted sibling dynamic, "The House of Suh" explores a 1993 crime committed by Andrew Suh, who shot his sister's fiancé at her bidding.
Family dysfunction, cultural assimilation and the power of one sick individual over another perhaps-abused family member, all play into the shocking crime, or crimes, as it becomes clear by the end of the film. It can be streamed on Hulu or Amazon.
4. "The Galapagos Affair: Satan Comes to Eden"
I love history almost as much as I love true crime, and this is one of the strangest historical mysteries I've personally heard about.
In the 1930s, a German doctor and his mistress/patient both left their spouses and moved to the uninhabited island of Floreana in the Galapagos, hoping to build a life free from modern civilization. As their letters home became tabloid fodder and stories of their strange lifestyle spread, others began to appear at Floreana, including an egocentric baroness and her two young lovers.
The groups on the island, each with their own conflicting ideas of "paradise," begin to butt heads, culminating in a series of unexplained-to-this-day deaths and disappearances.
Ultimately five members of the island's meager anti-society end up dead or permanently missing, although some of their descendants still inhabit the island today. It's currently available on Netflix.
5. "Brother's Keeper"
"Brother's Keeper" tells the story of the four Ward brothers, elderly dairy farmers who live together and work in isolation in rural NY.
When Bill Ward dies suddenly overnight, his 59-year-old brother Delbert is put on trial for allegedly murdering his brother in the bed they shared. While I didn't like the way this documentary seemed to put a condescending light on the Wards' lifestyle, casting what seemed like pretty typical poverty conditions as "eccentricity," it's certainly an interesting character study in what happens when a group of social outliers are suddenly forced into the public spotlight.
It's currently available to stream on Netflix.
6. "Crazy Love"
"Crazy Love," while not particularly innovative in form, tells the twisted story of Burt Pugach and his decade-younger girlfriend Linda Riss, who was eventually blinded when Pugach hired a man to knock on her door and then throw acid in her face.
After a sensational trial that was splashed across all the tabloids and Pugach's conviction, the couple ultimately marries 15 years later. Hey, you read the title.
7. "Paradise Lost: The Child Murders At Robin Hood Hills"
The original 1996 film followed the trial of the young men who came to be known as The West Memphis Three, a trio of disaffected teens and social outcasts who were accused and convicted of the murder and sexual mutilation of three children, essentially, it seems, because they dressed strangely, listened to strange music, and didn't fit in to their conservative, evangelical Arkansas community.
The directors filmed two follow-up documentaries, culminating in the trio's eventual release in 2011.
8. "The Woman Who Wasn't There"
This 2012 documentary tells the strange story of Tania Head, a 9/11 survivor who worked tirelessly for other survivors as President of The World Trade Center Survivors' Network. Tania's tragic story of crawling through debris and chaos from the 78th floor of the South Tower, only to discover that her fiancé had died in the North Tower, affected everyone who knew her.
The only problem? It was all a complete fabrication, and Head wasn't even in New York that fateful day. I'm not sure if this technically counts as a crime, but, at the very least, it's an extreme deception on a near-criminal level, so I'm counting it. It's available on Amazon and Hulu.
9. "Murder on a Sunday Morning"
Like "Making a Murderer," this is another documentary about the failures and abuses of the legal system, which, I can't help but point out, affect people of color disproportionately, mostly without the extreme buzz now surrounding the Steven Avery case (see also "Central Park Five" from my first article).
In this case, a 15-year-old African American boy is wrongfully accused of murdering a 65-year-old tourist while on his way to a job interview. This Oscar-winning documentary is available for rent or purchase on Amazon.
10. "Just Melvin, Just Evil"
It's almost cruel to include this extremely hard-to-find documentary on the list, but it's stuck in my head ever since I saw it as an adolescent during the heyday of amazing HBO documentaries like this one and "Living Dolls: The Making of a Child Beauty Queen."
Described as "the most evil documentary you'll ever see," the film explores the long history of sexual abuse within the documentarian's family, tracing it back primarily to his grandfather, the title subject.
This film is deeply disturbing and affecting, and maybe if enough of you share this article, HBO or Netflix will make some of these classic TV documentaries available?
11. "Bowling for Columbine"
Another Oscar-winning documentary, famed filmmaker Michael Moore uses his screentime to explore the infamous massacre at Columbine High School in 1999 and the reasons behind gun violence in America.
The issues are only more relevant today, and while I'm not in general of a fan of "celebrity documentarians," infuses the issue with humor, such as a scene in which he collects a free rifle for opening an account at a Michigan bank. This film is currently available on Amazon.
12. "Dream/Killer"
I was lucky enough to screen this documentary, about 20-year-old Ryan Ferguson who was convicted and sentenced to 40 years in prison for a crime he did not commit, at the latest Tribeca Film Festival.
Alongside more evidence of the incredible flaws in our justice system, this film tells the story of Ferguson's father Bill, embarked and his tireless 10-year journey to prove his son's innocence. (As an interesting side note, Ferguson's lawyer Kathleen Zellner is now joining Steven Avery's defense team.)
Currently released in limited markets, hopefully "Dream/Killer" will get wider distribution soon.
13. "Aileen: Life and Death of a Serial Killer"
This is one of the few films on this list I haven't actually seen yet, although it's in my Amazon Instant queue as I type. Aileen Wuornos, one of the few women considered to fit the criteria of a "serial killer," gained notoriety when Charlize Theron won an Oscar for portraying the roadside prostitute (and masking her conventional beauty) in 2003's "Monster."
The Nick Broomfield documentary (also the director of "Tales of the Grim Sleeper) tells the true story of Wuornos's life, trial and execution for the murder of seven men. The film is free on Amazon Prime.
14. "The Seven Five"
"The Seven Five" tells the tale of Michael Dowd, the corrupt ringleader of a group of dirty cops in East New York who stole guns, drugs and money with impunity throughout the 80s.
In 1992, Dowd was arrested for possession of cocaine and all his dirty deeds came to light, earning him time in federal prison. The 2015 doc is currently on demand on Showtime.
15. "The Thin Blue Line"
Directed by famed documentarian Errol Morris, this one's also still waiting in my queue, but I know it's credited with being one of the first films to "actually solve a murder," something that's becoming par for the course with shows like "Serial" and "The Jinx."
The crime at the center of the film is the 70s murder of a police officer in Dallas, and the sentence for the man convicted was eventually overturned.
16. "Tabloid"
Another Errol Morris documentary, "Tabloid" tells the bizarre story of Joyce McKinney, who was accused of kidnapping and raping a Mormon missionary in the 70s.
As much as the incident itself, the film explores the influence of the media, since the case escalated into a circulation war between two major UK tabloids. This one is available on Netflix.
You know, I'm still not done with my list of great true crime documentaries? (Check out "Soaked in Bleach," and "Zoo" at the very least.) Near-2000 words feels like enough for today, though, and Part 3 would probably be overkill. But if anyone's interested in my list of the best true crime books or podcasts, hit me up in the comments.
Also, check out Part 1 of my best crime documentaries article here.