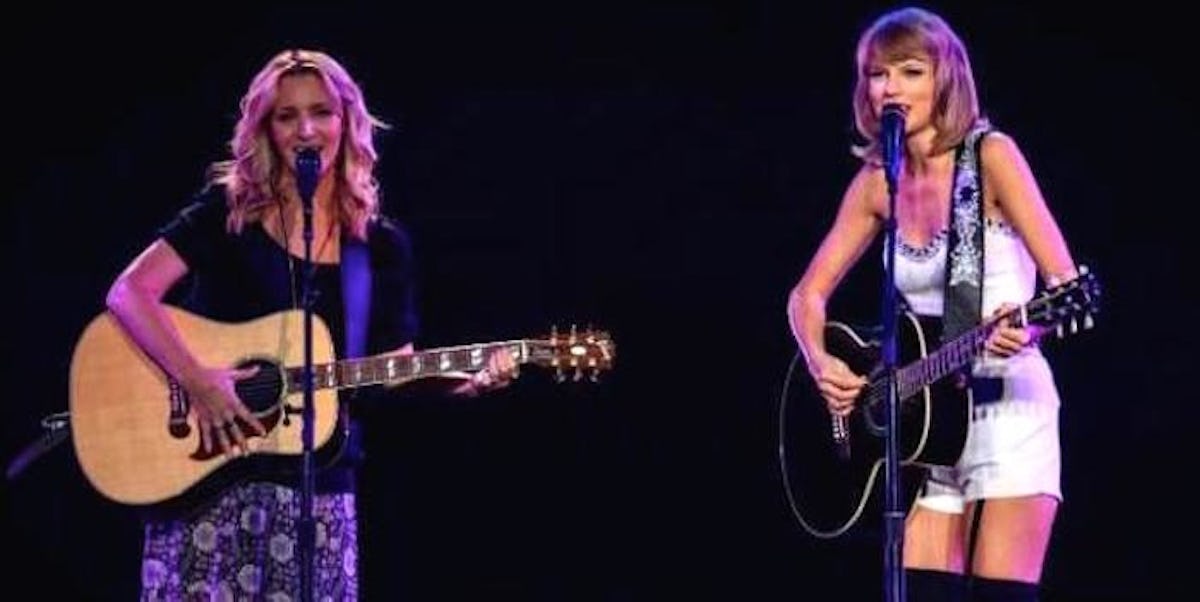 Lisa Kudrow Joined Taylor Swift To Sing 'Smelly Cat' And It's Amazing (Video)
There's a new member of the Swift Squad, and she's the best addition yet.
Regina Phalange aka Phoebe Buffay aka Lisa Kudrow joined Taylor Swift on Wednesday night's leg of the 1989 World Tour to sing the timeless "Friends" hit "Smelly Cat."
Fans uploaded clips of the performance to Instagram and Twitter.
Swift CLEARLY did not have to carve out any time to learn the song prior to the show.
It's basically a lullaby 90s kids will carry in their hearts forever.
Kudrow did not confirm whether or not the spirits of Swift's lost relatives were living in her two cats, Meredith and Olivia, but she did tweet a sweet compliment to the singer after the show.
Jealousy and gratitude are waging a war inside my heart at the moment, and the only fix is a "Smelly Cat" sing-along. Any takers?
Citations: Taylor Swift and Lisa Kudrow sang Smelly Cat on stage together and it was perfect (Metro)