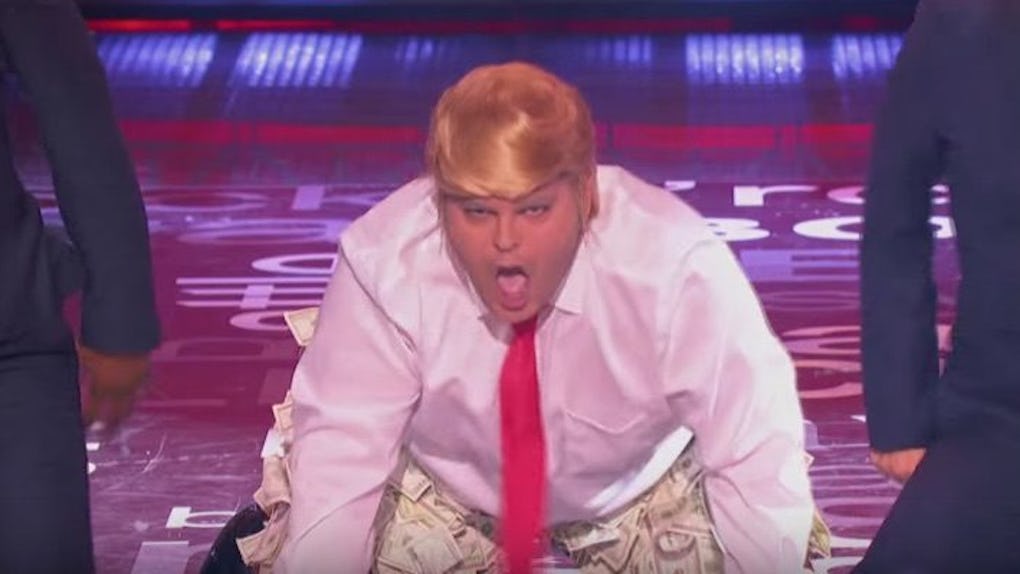 YouTube
This Donald Trump Lip Sync Parody Is The Funniest Thing You'll See Today (Video)
Sorry, Darrell Hammond, but the best Donald Trump parody of the week goes to Josh Gad.
On Thursday night, Gad, who is best known as the voice of Olaf in "Frozen," took the stage at Spike TV's "Lip Sync Battle" to perform a hilarious lip sync version of Divinyls' "I Touch Myself." The best part? He did it dressed as Donald Trump.
The performance began with a bang as Gad, decked out in a Trump wig, dress shirt and slacks (and surrounded by similarly-dressed Trump clones) enthusiastically ripped off his pants to reveal a pair of boxers made of dollar bills. Incredibly, it only got better from there.
There was a Miley Cyrus-inspired "Wrecking Ball" moment. There was a Beyoncé slow-crawl across the floor. There was a Trump-on-Trump make-out session.
It was epic.
Watch the hilarious performance, along with competitor Kaley Cuoco's rendition of Britney Spears' "I'm A Slave 4 U," up top.
Citations: Watch Kaley Cuoco's Incredible "I'm a Slave 4 U" Performance on Lip Sync Battle (Cosmopolitan)