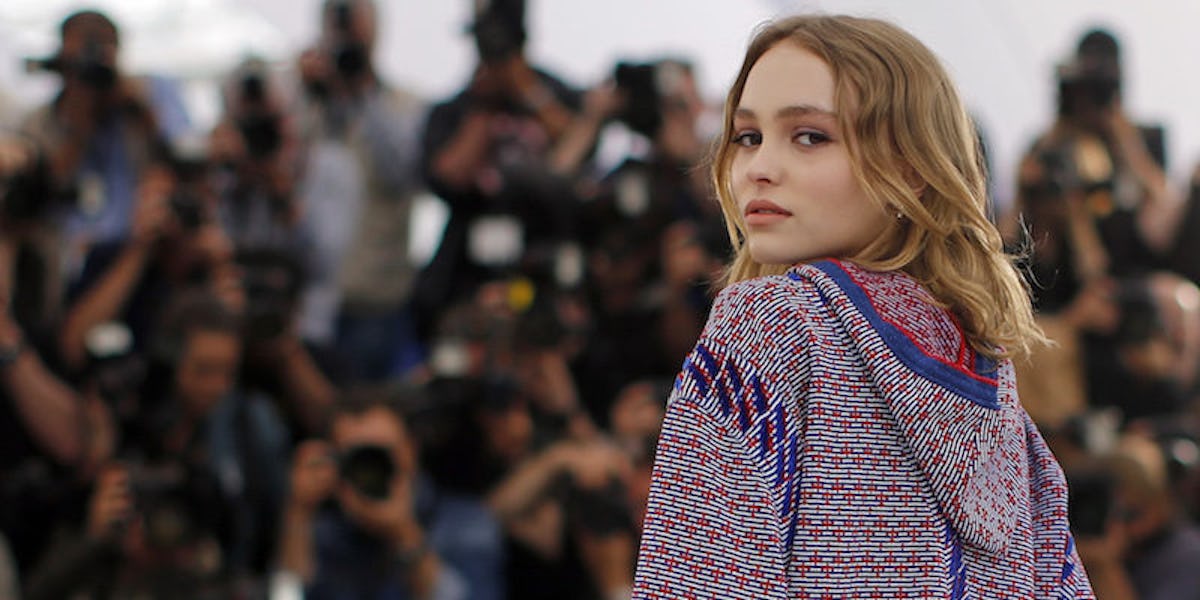 Lily-Rose Depp Posts Another Instagram Claiming Her Dad's Innocence
REUTERS
On Sunday, May 29, Johnny Depp's 17-year-old daughter, Lily-Rose Depp, posted the following Instagram, writing her dad is the "sweetest, most loving person" and a "wonderful father."
The model and face of Chanel followed up the photo with a secondary post, a screenshot from a PEOPLE article dated May 27.
Although Lily-Rose did not add a caption with this post, it appears she's maintaining her father's innocence in the wake of the domestic violence accusations involving Depp's estranged wife, Amber Heard. Heard claims Depp struck her in the eye with a cell phone on May 21.
Lily-Rose posted her latest Instagram just hours after TheWrap published an article titled "Johnny Depp Is Being Blackmailed by Amber Heard – Here's How I Know" by stand-up comedian Doug Stanhope.
In the op-ed, Stanhope writes Depp "got used, manipulated, set up and made to look like an assh*le."
Amber Heard filed for divorce from the 52-year-old actor on May 23, and their official court date is June 17. Until then, Heard was granted a temporary restraining order against the actor, forbidding him from coming within 100 yards of her.