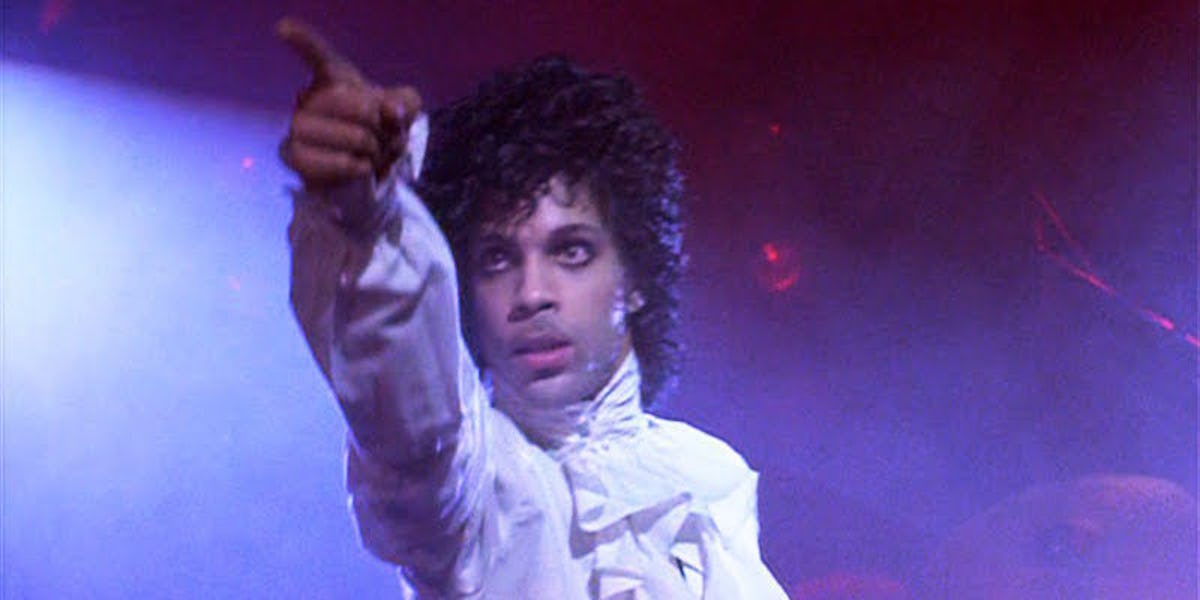 9 Lesser-Known Prince Songs That Will Instantly Turn You Into A Fan
Warner Bros. Pictures
Earlier today, we lost one of the greatest musicians of all time, Prince.
Some of you may be thinking, "I never really saw what the big deal was," in reference to his most popular works.
That's because you were never exposed to Prince's versatility and mastery of upbeat tracks that are literally impossible to listen to while sitting still.
Prince's lesser-known catalog is full of crafty musicianship, mysterious lyrics and contagious beats.
No matter what kind of music you like, at least one of the following songs will turn you into a Prince fan.
Here are 9 (relatively) deep Prince tracks that will make you realize exactly "what the big deal was."
1. "Dirty Mind"
This is the title track off Prince's third album, 1980's Dirty Mind.
Its aggressive beat can be heard in countless songs by other artists and is sometimes referred to as the "Prince beat" throughout the music world.
As for the lyrics, let's just say Prince was a tad ahead of his time, with lines like,
In my daddy's car, it's you I really want to drive.
Here's Prince performing "Dirty Mind" at New Jersey's Capitol Theatre in 1982.
2. "Guitar"
A straightforward, hypnotic track off 2007's Planet Earth, this track showcases Prince's insane guitar skills.
It also contains one of the most universal lyrics for all musicians:
I love you baby, but not like I love my guitar.
The end features a blazing, bluesy guitar solo with just one problem: It's about 10 minutes too short.
3. "Trust"
Those of you born before 1990 might recall a movie Tim Burton made called "Batman."
Guess who did the soundtrack?
Prince composed a series of brilliant tracks to perfectly represent the partying attitude of Jack Nicholson's Joker.
This particular gem is a fast-paced dance song that sounds like a sped-up version of Sly & the Family Stone.
4. "Controversy"
The opening track to 1981's Controversy is built around a skin-tight rhythm from the drums and bass.
When the chorus hits, you might notice a slight resemblance to a certain Grammy winner from Daft Punk.
The lyrics are based on Prince's grievances with the questions he was asked by the media about his family and sexuality.
This live version from the Capitol Theatre also features two essential elements of Prince concerts: funky jams and a truly wild scream.
5. "Around the World in a Day"
We dare you to try classifying this type of music.
Released in 1985, Around the World in a Day is Prince's seventh album and also the home of the chart-topper "Raspberry Beret."
The title track, however, better represents the album's use of unconventional instruments and beats.
It's rare to find a song that is so complex yet simultaneously so relaxing.
6. "Paisley Park"
This is the second track off Around the World in a Day, and it tells the story of a sort of utopia that survives amid mass chaos.
But it's probably hard to take in the lyrics when you're so busy bouncing around to its uplifting rhythm, which echoes Prince's Motown influences.
The melody is so catchy you'll wonder why someone else didn't think of it beforehand.
7. "The Question of U"
The guitar in this song will immediately capture fans of blues icons like Jeff Beck and David Gilmour.
Its melody and trippy background noises, on the other hand, capture another essential element of fans' obsession with Prince's music: making love.
This is the perfect song to put on when your girlfriend comes over, even if she just wants to dance.
Can you believe this genius is off Prince's 12th album?!
Here's a 2013 video of a ballet troupe performing to this song.
8. "Darling Nikki"
This track off Purple Rain isn't exactly "deep," but a surprising amount of people had never heard of it until it was covered by the Foo Fighters in 2003.
When Prince performs this in the "Purple Rain" film, he writhes around on stage and screams with more power than even the mightiest death metal titans.
The song takes many different turns, but musicians will note its odd chord progression, which complements the controversial theme of the song.
Written about a "sex fiend," Darling Nikki's references to masturbation earned it a spot on the Filthy Fifteen, a list of songs the Parents Music Resource Center (PMRC) recommended to be banned because they were so inappropriate in 1985.
9. "ANOTHERLOVE"
Prince was still making unbelievable music in 2014, when he released Plectrumelectrum.
Accompanied by his new band, 3rdeyegirl, the single "ANOTHERLOVE" is a great example of the type of rock and roll Prince pioneered.
It starts as a slow, emotional track before powering into an epic crowd pleaser complete with a wailing guitar solo and mesmerizing background vocals.
Here's the lyric video.