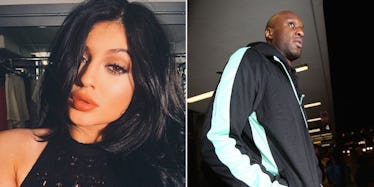 Kylie Posts Adorable Throwback Video Of Lamar Doing The 'Stanky Legg'
As Lamar continues to be in critical condition, the Kardashians and Jenners have been showing their love and support for him on social media.
Earlier, Kylie Instagrammed this touching photo of her with Lamar.
The caption reads,
Let's dance again together soon. Prayers up for Lamar please.
Kylie just uploaded an Instagram video that appears to be of Lamar doing the Stanky Legg.
The caption reads,
stanky leg soon..
It looks like Kylie is eager and hopeful to see Lamar standing, and dancing, on his own two feet.
Our thoughts and prayers are with Lamar and his family.