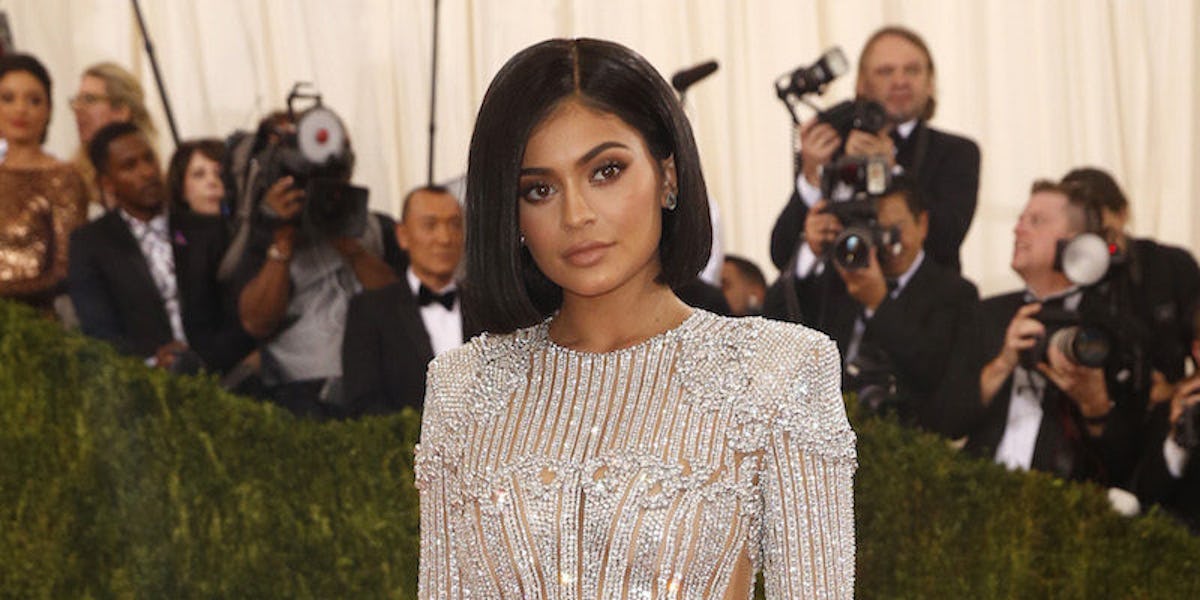 Girl Boss Kylie Jenner Went Straight From The Met Gala To A Photo Shoot
REUTERS
Ah, to be 18 again… going out all night and partying [at the Met Gala], spending the next morning in sweats [for a Puma photo shoot] and messing with friends while they sleep [and sharing the vid with millions of followers].
Classic teen Kylie Jenner's week has been something along those average, small-town lines so far, but her commitment to outfit changes surpasses that of other kids her age.
Tuesday morning, while most of Monday's Met Gala attendees were nursing hangovers and debating whether any juicy sh*t went down in the elevators this year, Kylie was grinding away at her job to save up for college.
Decked out head-to-toe in Puma workout gear after a night of being injured by a custom Balmain dress, Kylie shared snaps from an early morning shoot.
Kylie pranced around with thematically manicured nails, slapped some blush on a sleeping Jordyn Woods and turned on the ole puppy-face filter for a bit, because why the hell not?
The Met Gala, much like the senior prom, may be an excuse to let loose for the evening, but Kylie knows morning's first light means it's time to get back to business.
Citations: Back to work! Kylie Jenner shows off toned tummy as she prepares for Puma shoot morning after partying with Kim and Kanye at Met Gala (Daily Mail)