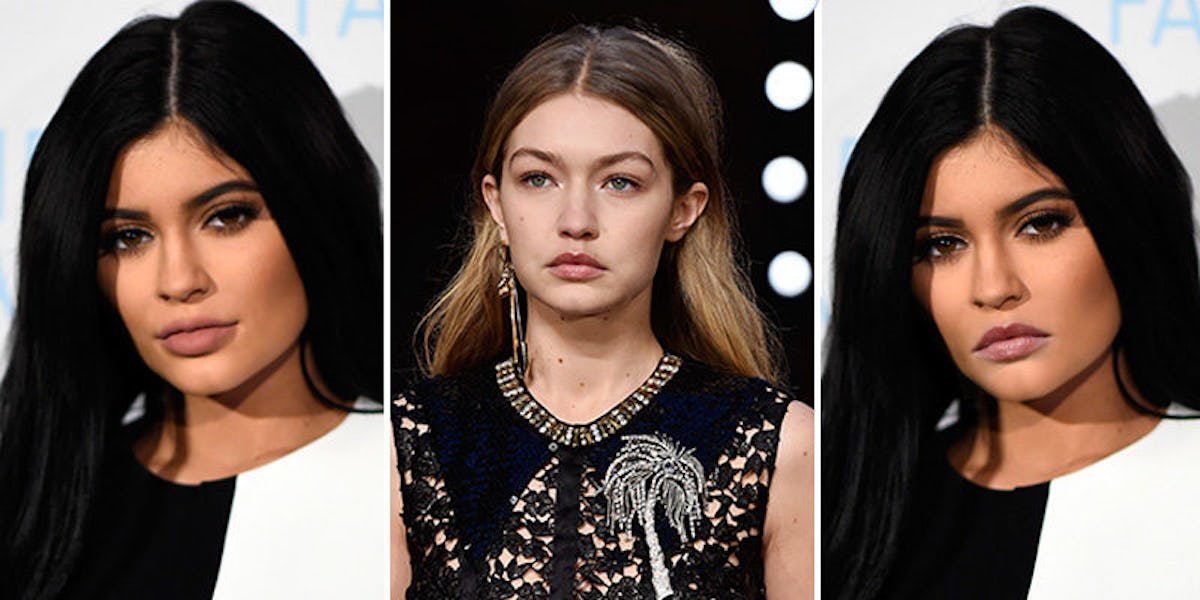 Here's What Kylie Jenner Looks Like With 12 Other Celebrities' Lips
Getty Images/Katie Corvino
Kylie Jenner's lips probably have a greater net worth than my entire life. When I say "probably," I mean 100 percent.
Ever since the 18-year-old star got her lips enhanced, fans have tried everything they can to replicate her plump pout.
There have been some rumors that Kylie is taking a break from her lip fillers, but I think at this point her lips are just part of who she is.
So what would happen if Kylie did, in fact, lose that part of her identity? WHAT IF her lips were actually replaced with other celebrities' lips... like some weird, twisted face swap?!
Well, if you're as curious as I am, keep scrolling. Check out what Kylie Jenner would look like with 12 other celebrities' lips below.
Selena Gomez
Gigi Hadid
Ellen DeGeneres
Caitlyn Jenner
Beyoncé
Khloé Kardashian
Jennifer Lawrence
8. Kendall Jenner
Amy Schumer
Kim Kardashian West
Blake Lively
Adele