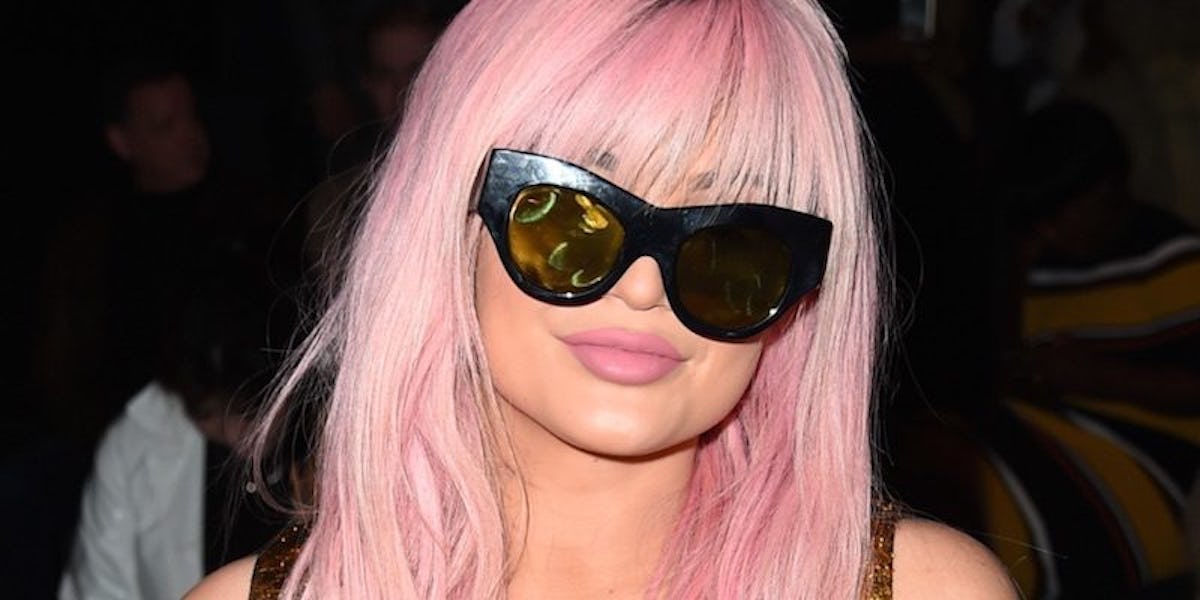 Kylie Jenner May Be Done With Big Lips, According To Her Bizarre Instagram
Getty Images
Kylie Jenner could be kissing her full lips goodbye, so make peace with them while you still can.
The 18-year-old's famously plumped lips -- we'll call them Romy and Michele -- not only served to build up Kylie's confidence but her bank account, too.
The original Kylie Jenner Lip Kits sold out within about 30 minutes of launching online, while Kylie, Romy and Michele sat back and reaped the benefits.
A post on Instagram on Tuesday night, however, suggested the "Keeping Up with the Kardashians" star would take a break from her beloved lip fillers.
King Ky captioned the pic, "fly away my friend," as Romy and Michele soared skyward on angel's wings in the photo, insinuating Kylie's natural, smaller mouth could reappear sometime soon.
In the event Kylie chooses not to downsize, it won't be the first time this particular photoshopped image built up fans' expectations only to bring them crashing down hours later.
Before the 2015 MTV VMAs, Kylie posted the same photo on Instagram with the caption,
mood today.
Followers and media outlets alike began to speculate as to whether the social media queen would show up on the red carpet with a throwback lip look.
The ceremony came and went, though, and so did Kylie with Romy and Michele at critical mass.
Though the youngest Jenner's smile may change, two things remain the same: She is absurdly rich and impossibly gorgeous.
Whether she decides to keep her fuller lips or revisit her natural pout, everything will keep coming up Kylie.
Citations: Is Kylie Jenner Getting Rid of Her Big Lips? See the Cryptic Instagram Post (Entertainment Tonight)