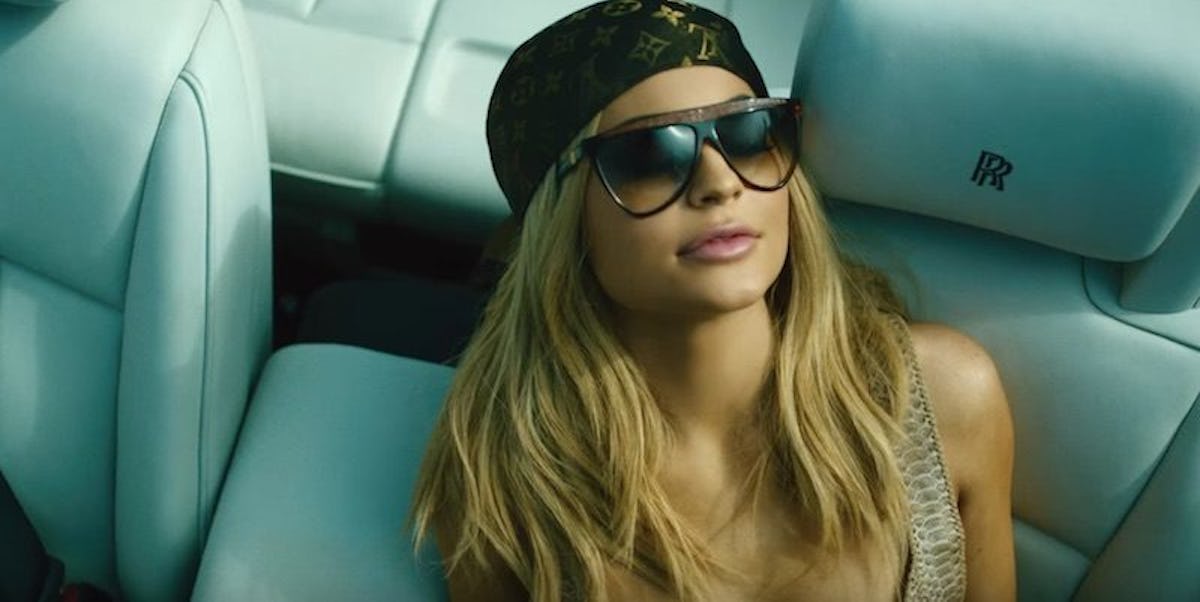 Kylie Jenner Just Dropped The Most Bizarre Video For Her New Lip Gloss Line
YouTube
WTF did I just watch?
Kylie Jenner just released a music video to promote her new lip glosses, and it's pretty freakin' bizarre.
The video stars Kylie in a desert putting lipgloss on in her car. It starts out pretty chill, but then things take a turn when Kylie's squad beats up this guy and steals his money... and then they drive away and throw the money in the air because who needs two million dollars anyway?
That's my two sentence summary of the three-minute video.
You have to watch this sh*t for yourself because I'm honestly still confused about what's happening.
Who is this man? Why are they beating him up? Is he OK? How much money did they throw away? Where did Kylie get her outfit? Will Kylie get an Oscar for this performance?!
IDK, man. Watch the full video above and check it out.