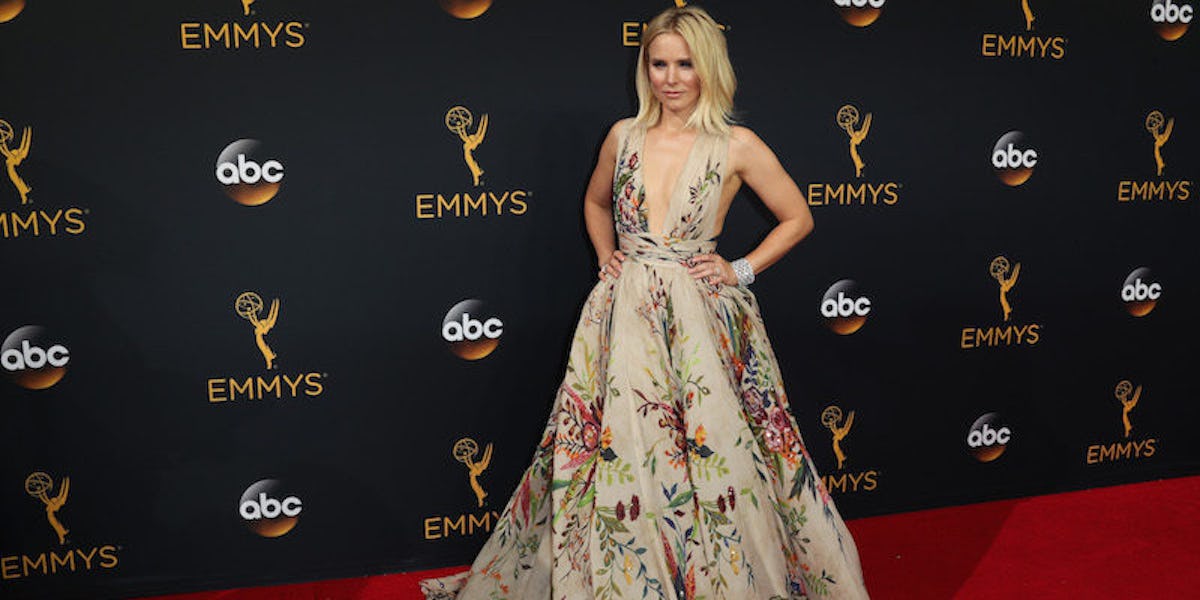 Kristen Bell Brought Princess Anna To Life At The Emmys And It Was Magical
REX/Shutterstock
Kristen Bell came to the Emmys in a gorgeous flowery dress and she looked absolutely amazing.
The Emmys were last night and although Kristen Bell wasn't nominated for anything, she did get a chance to present an award and attend one of TV's biggest nights.
While the cast of "Game of Thrones" absolutely dominated the red carpet, Kristen deserves a special mention because her massive dress not only looked incredible, it also sort of reminded us of a character from Kristen's film history.
Notice anything about this dress?
Look kind of familiar? Maybe something about this look you won't be able to LET GO...
How about now?
Here is a full look at the dress:
Ok, it may not have been a perfect copy, but I'll be damned if that thing didn't look identical to everything we all assume Princess Anna from "Frozen" wears.
"Love is an Open Door," but so is nostalgia and this dress is giving us a massive TBToner.